News and Updates
11:36 PM - Tuesday the 2nd of June, 2015 - by dark52
Well, there we have it,
Skylanders: SuperChargers
confirmed. Thanks to
Eurogamer
(link now broken) and new forum member
BOOMCAKE
we have a look at some of the new characters, vehicles, and reposes as well as the logo for the new game.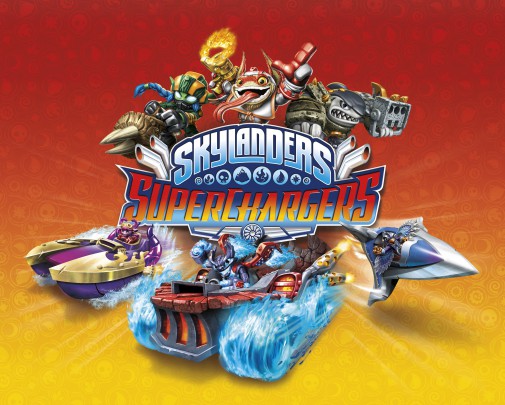 Backing up the recent
Amazon listings
there is a reposed version of Stealth Elf along with reposes for Trigger Happy and Terrafin, bringing them each up to Series 4. If the Amazon information is indeed correct then the middle of the three new Skylanders is called Spitfire, no names are known for the other two just yet.
The official embargo is anticipated to be lifted sometime tomorrow so expect more details on
Skylanders: SuperChargers
very soon!
7:00 AM - Saturday the 30th of May, 2015 - by dark52
Forum member skylandersspyro has
spotted
several barebones listings on
Amazon.com
for a game called Skylanders: SuperChargers that looks to confirm the
recent
rumours
for the next Skylanders game.
The listings mention the contents of the Starter Pack as being 2 Skylanders SuperChargers figures - a new Skylander named Spitfire and a reposed Super Shot Stealth Elf, and one Skylanders Vehicle called
"Hot Steak"
"Hot Streak". It also mentions a new portal of power... how many is that now?
A brief plot summary is detailed:
Quote: Amazon.com
Skylands is in peril! Kaos has unleashed his most evil weapon yet - the Doomstation of Ultimate Doomstruction. With all of Skylands on the verge of collapse, a special team called the SuperChargers has been assembled to pilot an unstoppable fleet of incredible vehicles. Now you and the SuperChargers must embark on epic adventures over land, under sea, and through the sky to stop Kaos and save Skylands!
There are listings for
PS3
,
PS4
,
Wii U
,
3DS
, and even a version for the
Wii
(albeit with a note saying that the "gameplay content, features, and functionality will differ") but no potential release date is given.
It shouldn't be too much longer before we find out whether this is accurate and we get our first proper look at the game,
rumours
place an official reveal happening on Wednesday, the 3rd of June.
12:00 AM - Wednesday the 1st of April, 2015 - by dark52
From today we here at darkSpyro are introducing a totally new way for you to help the website and in doing so bring to life many of your oft-requested features. The

dS Coin is our brand new currency that you can use to gain access to all of the newly developed features and extra customisations of your experience here on

Obviously we can't expect you to jump on board without trying a few things out first so we have given each and every one of you a
starting balance
of a whopping

1,000, enough to make hundreds of posts! You'll be able to put it towards many different things like posts, topics, titles, avatars, skins, usernames, signatures, your own personal board, and much much more!
Our
prices
start at just $5 for

500 and get more competitive the more you spend at once. Those of you who are unable to or can't afford to actually
buy
any

dS Coin you'll be excited to hear that we also offer a

Gem
conversion service
where you can transform your hard earned Gems into the brand new currency with great ease. It may take a while to build up enough

to turn into enough

to purchase the more expensive items but it will be well worth the wait when you finally get there.
Lastly, since this is just the beginning the prices are still in flux as we figure things out, while we're doing that you have our guarantee that if a price in

ds Coin goes down within 30 days of purchase we will refund you the

dS Coin difference. And, of course, if a price goes up there will be no extra charge.
6:21 PM - Tuesday the 10th of February, 2015 - by dark52
Thanks to the ever eagle-eyed
myskylanders.de
we now have a detailed arrangement of the new toys that make up Wave 4 of
Skylanders: Trap Team
. This new selection of toys is apparently scheduled for release in Europe either at the end of February or in the middle of March.
Core Skylanders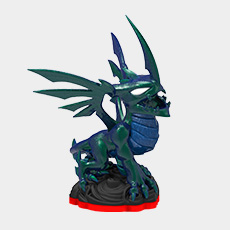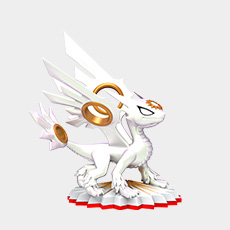 Blackout, Spotlight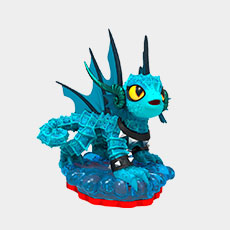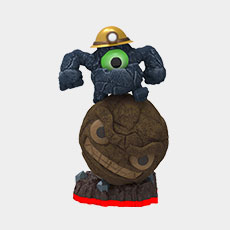 Echo, Rocky Roll
Wave 4 will also bring to US retail the singles for Bat Spin and High Five who were a part of Wave 3 elsewhere.
Trap Masters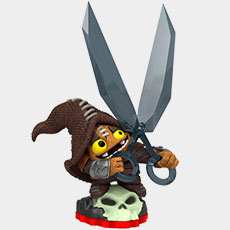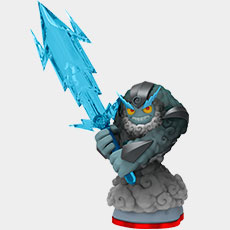 Short Cut, Thunderbolt
There are also single releases for the new Dark and Light Trap Masters Knight Mare and Knight Light. This will allow you to access the Dark/Light Elemental Gates without having to buy the full Expansion Packs.
Mini Skylanders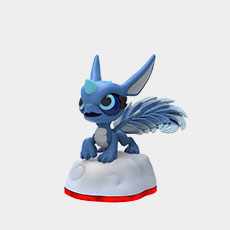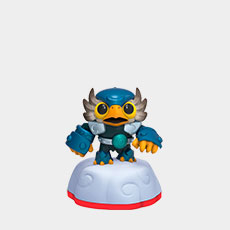 Breeze and Pet-Vac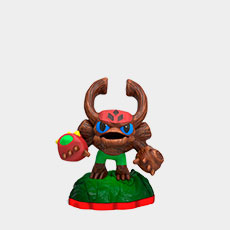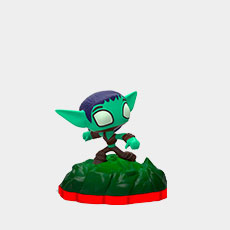 Barkley and Whisper Elf
Traps





Air Sword, Earth Handstand, Life Sword, Fire Captain's Hat, Undead Captain's Hat





Tech Handstand, Magic Rocket, Dark Sword, Dark Handstand, Light Rocket
There will also be two new Trap Triple Packs. One contains Tech, Fire and Kaos traps, and the other contains Air, Undead and Magic traps.
And in other Skylander release news:
Legendary Bushwhack is apparently
due for release
this very Sunday at Toys R Us. And on
the same day
Nitro Head Rush is due out as well at Target.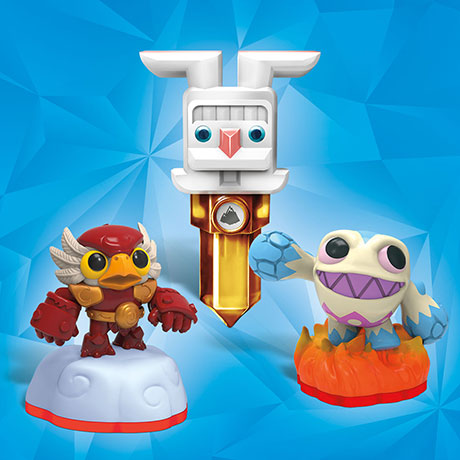 Power Punch Jet-Vac and Eggsellent Weeruptor have been unveiled for an Easter release along with a special looking Earth Handstand trap.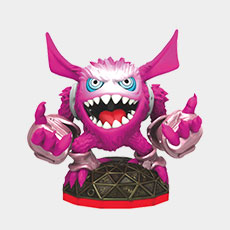 And of course don't forget Love Potion Pop Fizz for Valentine's Day, he's available right now.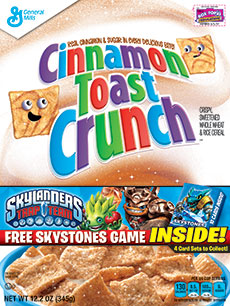 For those of you looking for something more than just the in-game toys, from February 14th in the US specially marked boxes of General Mills cereals (including Honey Nut Cheerios, Cinnamon Toast Crunch, Reese's Puffs, Trix and Lucky Charms) will have a pack of 10 Skystones cards inside that can be used to play a game of Skystones for real! There are four different packs to collect each with two "boss" cards included. See this
forum topic
for sightings and more details on the cards themselves.
5:08 PM - Tuesday the 23rd of December, 2014 - by dark52
To mark the release of Wave 3 and the Light and Dark Element Expansion Packs this past week I have updated the console
Skylanders Trap Team
walkthrough
to include all of the Dark, Light and Magic Gates as well as the two new levels
Midnight Museum
and
Sunscraper Spire
.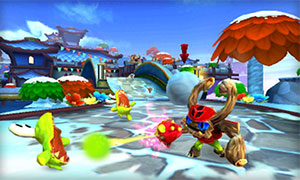 I have also posted a brand new and complete walkthrough for the
3DS version
of Skylanders Trap Team featuring locations for all of the Hats, Chests and Nightmare Pages along with tips for fighting and capturing all of the villains you encounter along the way.
2:11 PM - Wednesday the 17th of December, 2014 - by dark52
Finally confirming the rumours, Activision today released official information regarding the two new elements, Light and Dark, and giving the
Element Expansion Packs
a release date. In the United States it'll be on the 21st of December at Toys R Us, that's this Sunday!
And while they're already out in some parts of Europe they won't be arriving in the UK until Boxing Day, the
26th of December
. And on the same day in
Australia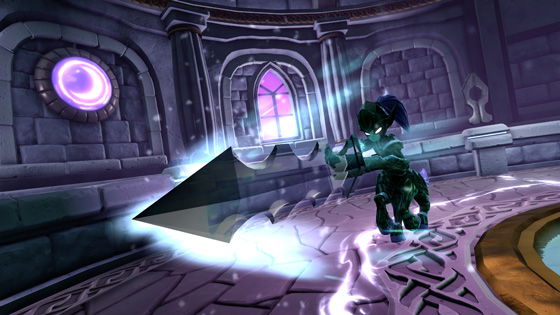 They also gave us a glimpse at the other two members of the Light and Dark families: Spotlight and Blackout.
Unfortunately there was no accompanying release date for these core Skylanders.
You can check out a load of screenshots
screenshots
and
artwork
of all four new Skylanders in the Trap Team
Gallery
as well as
last Friday's
news post for images of the Element Expansion Packs themselves.
3:47 PM - Friday the 12th of December, 2014 - by dark52
Thanks to German Skylanders fansite
myskylanders.de
we now have images of the as yet unannounced Light and Dark Element Expansion Packs and their contents for
Skylanders: Trap Team
.
The Dark Element Expansion Pack comes with the Dark Trap Master "Knight Mare", a Dark Trap in the shape of a Spider, and the Midnight Museum Location Piece which unlocks the Midnight Museum chapter.
The Light Element Expansion Pack comes with the Light Trap Master "Knight Light", a Light Trap in the shape of a Hawk, and the Sunscraper Spire Location Piece which unlocks the Sunscraper Spire chapter.
The Trap Masters will grant you access to the unknown element gates scattered throughout the game and the traps will let you catch the unknown element villains, which means that, combined with Blastermind from Wave 3, these will finally let you complete Skylanders Trap Team to 100%.
The exact release date of the Element Expansion Packs is still unclear but some European retailers have a date listed as early as the 18th of December.
1:52 PM - Monday the 3rd of November, 2014 - by dark52
The third wave of
Skylanders Trap Team
has been revealed, it will include three new Trap Masters, 4 new Core Skylanders, 3 new Minis and eight new Traps. No specific dates were given.
Trap Masters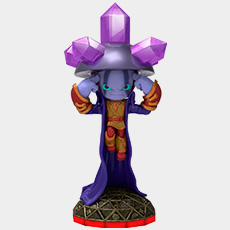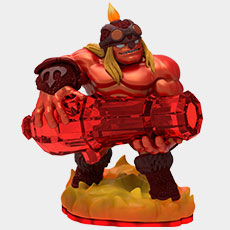 Blastermind, Ka-Boom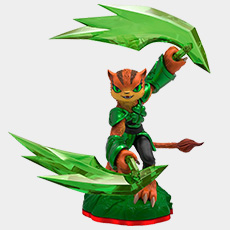 Tuff Luck
Core Skylanders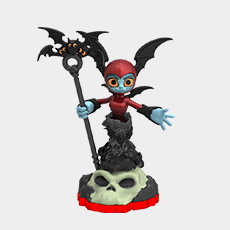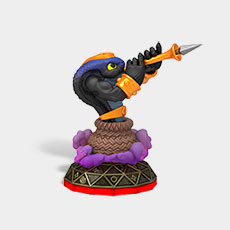 Bat Spin, Cobra Cadabra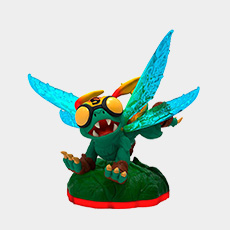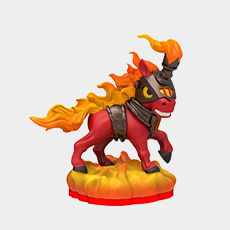 High Five, Trail Blazer
Triple Packs
Cobra Cadabra, Bat Spin, Fryno
High Five, Trail Blazer, Jet-Vac
Mini Double Packs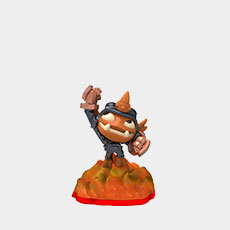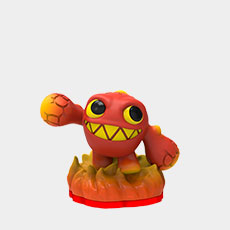 Small Fry and Weeruptor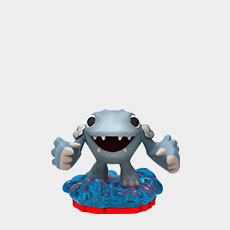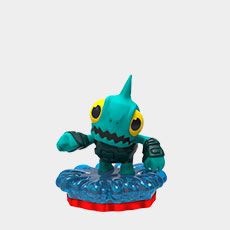 Thumpling and Gill Runt
Traps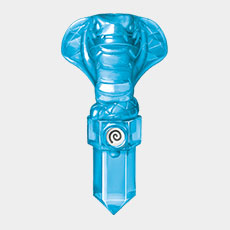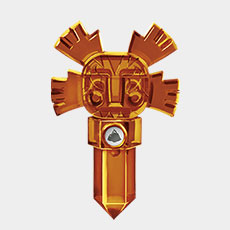 Air Snake, Earth Totem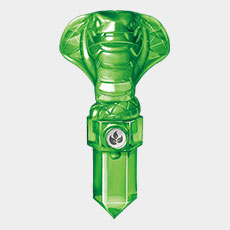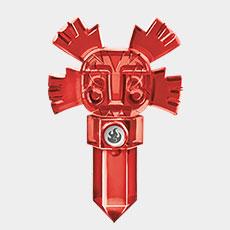 Life Snake, Fire Totem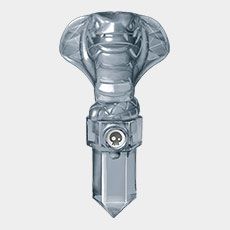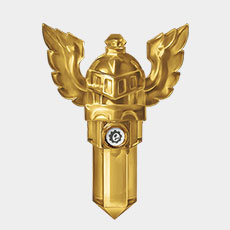 Undead Snake, Tech Flying Helmet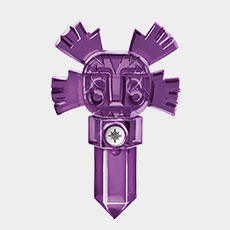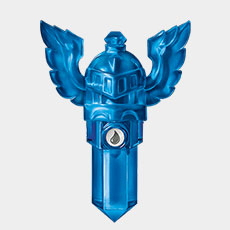 Magic Totem, Water Flying Helmet
Time for some wild speculation: Unlike the first two waves it is probable that this "wave" will be split apart and have each grouping release at slightly different times. The ongoing
Frito-Lay
High Five giveaway means that the Core Skylanders are not likely to be released until early next year but the Trap Masters and Traps are under no such restrictions and could be released earlier than that. Check out the
full breakdown
of what will be in the retailer's boxes including the restocks of already released characters.
And since they haven't been posted to the front page (keep an eye on the
forums
for the latest goings on!), some reminders about other recent and upcoming releases: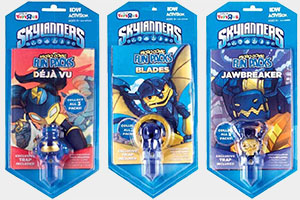 The new Legendary items at Toys R Us, including the Micro Comics with exclusive Legendary Traps, are currently in the middle of being released. Legendary Deja Vu and the Legendary Deja Vu comic were released yesterday, the Legendary Blades comic will be on Sunday, and the Legendary Jawbreaker comic a week later on the 16th of November.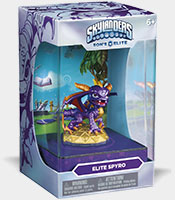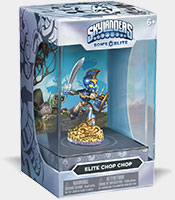 The first two of the Eon's Elite collection, Elite Spyro and Elite Chop Chop, became available at GameStop this past weekend and the next one has been announced as Elite Trigger Happy, he'll go on sale at the end of the month on the 28th.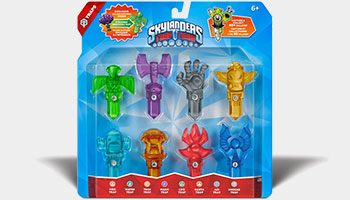 And finally, the
8 Pack
of Traps with the variant villain Steamed Broccoli Guy is apparently
due for release
very soon at Target (with
reports
of sightings already coming in).
3:06 PM - Wednesday the 1st of October, 2014 - by dark52
Skylanders: Trap Team
has officially released in Australia and the review embargo has been lifted. The reviews out so far have a generally positive overall feel to them but they aren't without their misgivings.
Quote: Kotaku - Yes
The bright spotlight being shined on its core figures and villains makes Skylanders: Trap Team feel like a fresh start for the franchise. Without completely abandoning the characters and concepts introduced over the past three years, it feels more like a self-contained experience rather than a continuation.
Quote: Gaming Age - A-
What's great about the Skylanders series is that, beyond the humorous story and light action RPG gameplay, the games are so chock full of content that players can spend weeks trying to play through it all.
Quote: BioGamerGirl - 10
Skylanders Trap Team on tablets matches up well with the home console version of the game. While the tablet version doesn't look quite as good as the next generation version of the game, Skylanders Trap Team still packs a whole lot of high quality content for a tablet release that most other mobile games simply can not compare with.
Quote: Nintendo World Report - 9
Skylanders Trap Team is a fantastic, well-made game. The lengthy story mode is filled with excellent gameplay set in gorgeous environments with top-shelf graphics and sound. The bonus modes, while focused mostly on combat, are a lot of fun.
Quote: TheHDRoom - 4.5 Stars
Even with its creative zigzags that shift Kaos' allegiance for a time to provide new enemies for the Skylanders to chase and jokes for Flynn to crack, Trap Team feels more like a standalone reboot ordered from the top of Activision's food chain; a reaction to increasing competition in the Toys to Life genre that shifts the target demographic back a few years.
Quote: The Escapist - 4.5 Stars
But what exquisite pieces of plastic they are! The designs for the Trap Team Skylanders all have a translucent weapon that's undeniably cool. The expressions on the faces and the poses of the figures telegraph movement and style, and the new Mini Skylanders are all cute as hell.
Quote: Canadian Online Gamers - 89
If there are two things that always astonishes me about any Skylanders game it is the creativity that goes into it and how they don't rely on licensed characters, and Trap Team carries on this heritage. The new Trap Master characters are great.
Quote: Gaming Nexus - 8.8
As with all Skylander games, there is a lot of variety here in the gameplay department. In addition to battling enemies you will do a lot of (simple) puzzle solving. Remember, this is a game designed for the younger gamers in your household so don't expect anything that will truly tax your brain.
Quote: Game Informer - 8.75
Giving Toys for Bob an extra year to work on this sequel paid off, not just with the concept of villains partnering with heroes, but the world they inhabit feeling more alive.
Quote: IGN - 8.2
In most ways, Skylanders Trap Team is the best game in the series. The abundance of inventive and genuinely fun characters, and the inclusion of playable villains, means there's always some amazing new trick to try.
Quote: Joystiq - 3.5 Stars
Gameplay in Trap Team feels distinct from previous series entries as a result. The trap-and-swap mechanic works well, and it makes combat more eventful and strategic than before.
I've only spotted the one 3DS review so far and it is definitely on the negative side.
Quote: Nintendo World Report - 6
Skylanders Trap Team's main gameplay is very mediocre. At its best, it's a passable 3D platformer, and at its worst, it's a stiffly controlled and boring mess. The other gameplay aspects, that is, the focused villain challenges and Skystones card game, are fun, but it's not enough to wash away the tedium of the main game.
11:49 AM - Monday the 22nd of September, 2014 - by dark52
Congratulations to the winner of the $100,000 scholarship, Phylicia Nakamoto, who submitted the name "High Five" for the
Frito-Lay
contest that took place earlier this year. The name will now be the character's official name.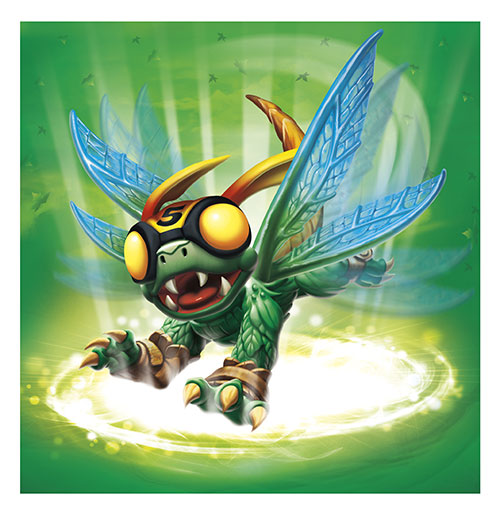 High Five's story has been expanded upon to give further details on his personality:
Quote:
High Five is one of the most skilled sky racers of all the dragonflies. But as the fifth son of the Royal High Flying Dragonflies, he was not allowed to enter any of the racing tournaments that took place each year because of his age. Instead, he was forced to watch from the sidelines as his four older brothers competed for the coveted Trophy of Sparx, which legend has said holds magical properties. One year, during the biggest racing event of the season, High Five learned that the Troll Racing Team had stolen the valuable trophy and were going to use the race to cover their escape. He quickly took action, jumping into the race and using his amazing flying skills to weave and dodge his way to the front of the pack, where he caught up to the trolls and brought them down. For his actions, High Five was given the Trophy of Sparx. Even more importantly, he was made a Skylander, where he now helps protect Skylands from any evildoers.
And in a twist (that forum goers have already spotted on the back of boxes) the other two voted upon names, Flip Wreck and Bat Spin, have
also
been chosen to be used as the official names for their respective Skylanders.
As for how to get him, starting in mid October Frito-Lay will be running a
giveaway
of High Five using the Blippar app, you'll just need to scan the back of a specially marked variety pack to enter.
News Calendar
Latest Page Updates