News and Updates
11:27 PM - Thursday the 9th of February, 2017 - by dark52
In their earnings call today Activision announced that they will not be making a new Skylanders console game this year but will instead be focusing on further supporting
Skylanders Imaginators
with "multiple adventure packs, new characters, and new in-game content". They did however announce that a new Skylanders mobile game is in development but did not provide any further details.
Quote: Earnings Call
In 2017, rather than releasing a new console title, we will be supporting the award winning Skylanders Imaginators with multiple adventure packs, new characters and new in-game content.

We are also excited to bring Skylanders Imaginators to Nintendo Switch as a launch title next month and we have a new Skylanders mobile game in development.
The first of this new content is arriving in March in the form of the Cursed Tiki Temple Adventure Pack which comes with Wild Storm. A second new Adventure Pack featuring RO-BOW has also been
discovered
with a late April release but its name still remains a mystery.
This is all fairly reminiscent of Disney's
original announcement
of the future of
Disney Infinity
before they ultimately
cancelled the series
just two months later. Hopefully with the Netflix show being renewed for a third season and this new mobile game in development it won't turn out the same way and we'll get a properly followed through plan for the future of the Skylanders franchise.
2:48 PM - Thursday the 2nd of February, 2017 - by dark52
We're still a long way off from the release of the second season but Netflix has already renewed
Skylanders Academy
for a third season to air in 2018.
Quote: Press Release
Activision Blizzard, Inc. today announced that its Netflix original series "Skylanders™ Academy" has been renewed for a third season. Production on the third season of "Skylanders Academy" - the first television series developed and produced by Activision Blizzard Studios - will begin in February, with animation again created by the renowned TeamTO studio in France.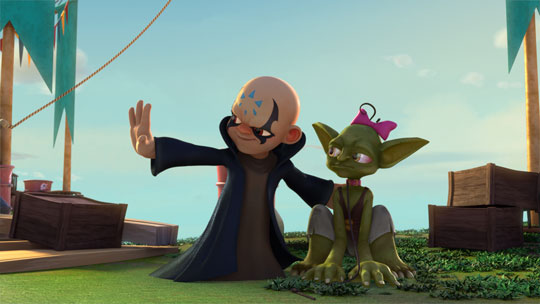 In the press release it was also announced that Felicia Day (The Guild, Supernatural and Buffy the Vampire Slayer) will be joining the cast as "a new cadet at the Academy with a mysterious past".
5:13 AM - Friday the 13th of January, 2017 - by dark52
As part of Nintendo's Switch presentation today it was very briefly revealed that there will be a version of
Skylanders Imaginators
for the new system. The game will be released at launch on the 3rd of March and will feature a "digital library" of characters so that you can play without the Portal of Power.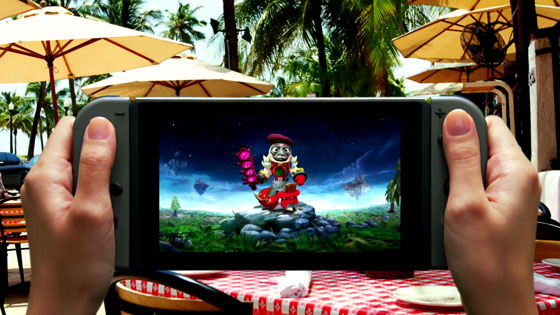 They have also revealed that Wild Storm will be part of a brand new level pack called the Cursed Tiki Temple where you can "unlock more than 100 new offerings" whatever that means. The pack will contain Wild Storm, a Life Crystal, and an Imaginite Mystery Chest. It'll be released on March 12th for $30.
And don't forget that Mystical Tae Kwon Crow is due to be released exclusively at GameStop on Saturday.
2:41 AM - Saturday the 12th of November, 2016 - by dark52
Thanks to
4inCreation
we have our first look at the figures for almost all of the remaining variants of
Skylanders Imaginators
.
| | |
| --- | --- |
| | |
| Mystical Bad Juju | Mystical Tae Kwon Crow |
| | |
| Egg Bomber Air Strike | Heartbreaker Buckshot |
| | |
| Solar Flare Aurora | Hard-Boiled Flare Wolf |
The only remaining variant to be seen is apparently an Easter themed "Hard-Boiled" Flare Wolf.
Update: Now with Hard-Boiled Flare Wolf figure.
Mystical Bad Juju has
recently appeared
in an Australian EBGames release list with an 8th of December release date. Jingle Bell Chompy Mage is also on it with a 14th of November date but he's actually been found in stores there already.
Solar Flare Aurora will be a Target exclusive in the US as seen in their
Black Friday advert
.
And for those of you who have yet to buy the game, in their Black Friday ad Walmart have shown that they are going to be selling a $25
Portal Owners Pack
which includes the game and a Fire Creation Crystal only.
12:48 PM - Saturday the 5th of November, 2016 - by dark52
For this year's Extra Life event (which is happening today!) Andrew Carl, a game designer at Vicarious Visions, is running a stream to support Children's Miracle Network Hospitals. Check out his message below, join him on
Twitch
, and donate to the cause if you can:
Quote: Andrew Carl
My name is Andrew Carl and I am a game designer at VV. I just got the green light from Activision and VV to stream myself playing Superchargers and the Wumpa Islands Adventure Pack while doing some developer commentary for Extra Life, a charity event where gamers stream themselves playing games for 24 hours. The show will start tomorrow (11/5/2016) at 2 PM on my Twitch channel. I'll run through some parts of the games and discuss my work on them.

All donations of at least $25 will receive a Skylanders Superchargers toy OR an exclusive artbook (created by Vicarious Visions showcasing all of our art for Superchargers). Donations of at least $50 will receive a SIGNED toy or art book by our game developers. $100+ donations will receive lots of toys and a signed artbook. Your donation is tax-deductible and ALL PROCEEDS go to help kids at our local Children's Miracle Network Hospital. The art books are the same artbooks the development team received as a gift after the game was shipped and contains a bunch of incredible art from our concept artists along with quotes and tidbits about the development of the game from various members of the team.

Here is a link to the VV team's Extra Life page so you can donate to myself or other members:

http://www.extra-life.org/inde...am&teamID=31536

And here is a link to my Twitch stream. I will be streaming myself playing a variety of games starting tomorrow morning at 9 AM EST, but the developer commentary will begin at 2:00 PM.

https://www.twitch.tv/acarlextralife

Thanks,

Andrew Carl
2:43 PM - Sunday the 30th of October, 2016 - by dark52
The figure for Legendary Pit Boss has been spotted on the
Canadian Toys R Us
website along with a December 2nd release date.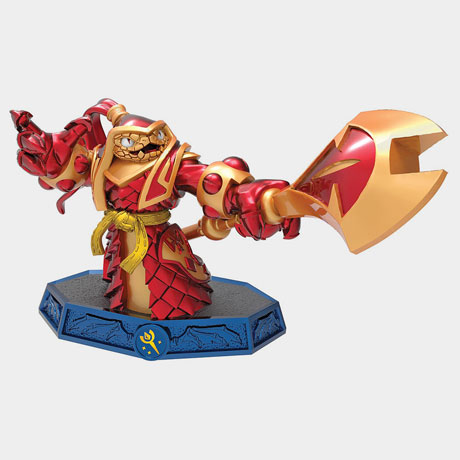 Today also marks the start of the release of three Legendary Creation Crystals, exclusively at Toys R Us of course. The first of them is the Legendary Magic Crystal which is paired with a Micro Comic called "Mirror, Mirror".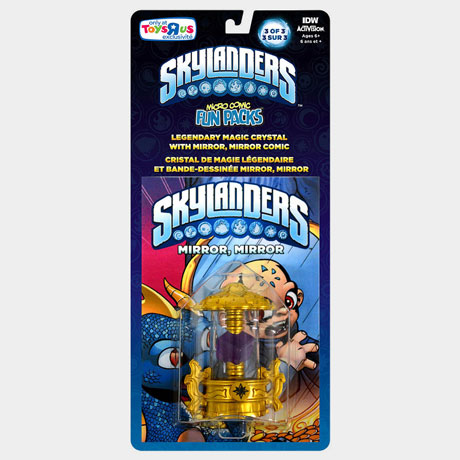 The other two will be released on the 6th of November and the 13th of November, also exclusive to Toys R Us.
And don't forget that the first season of
Skylanders Academy
was just released on Netflix on Friday, so make sure to give it a watch if you can!
10:19 PM - Thursday the 13th of October, 2016 - by dark52
The reviews for
Skylanders Imaginators
have begun to roll in so as usual here's a roundup of them. Most seem very positive with high praise for the customisation that the Imaginators provide but there's a few voicing a dislike towards the permanent locking of a class to the Creation Crystals (although a
possible workaround
has been discovered in the forums).
Quote: TheHDRoom - 4.8/5
Skylanders Imaginators stands on its own as a pleasurable journey for kids and adults alike as the sixth entry in the Skylanders franchise and fourth from Toys For Bob. It is the quintessential AAA game for kids that adults can equally enjoy if they peel back layers of maturity built up over time and allow themselves some immature fun. Imagine that.
Quote: BioGamer Girl - 9.5/10
Skylanders: Imaginators is once again a visually impressive masterpiece with its bright colors and cinematic cutscenes. The soundtrack manages to work alongside the gameplay perfectly and elevates your mood to just the right level rather it be intense battle or intrinsic puzzle-solving.
Quote: Hardcore Gamer - 4.5/5
While last year's iteration put a heavy emphasis on racing, Imaginators does an excellent job returning things to the realm of platforming. All of the levels are expertly designed and feature beautiful backgrounds and clever puzzles that feel right at home with the best in the genre.
Quote: Xbox Addict - 9/10
I consider this one of the biggest games in the franchise to date, content wise. Along with custom Skylanders, and the Sensei characters, there is the game itself, and there is A LOT (caps added for emphasis) to do.
Quote: Digital Chumps - 9/10
One thing that I think the game upped itself from previous versions are the boss and enemy battles. While there is always going to be a pattern to these things, mainly because it's a kid's game, so you don't want to frustrate your main audience too much, the game has definitely turned up the challenge to 11, especially during boss battles.
Quote: COG Connected - 88/100
Skylanders Imaginators is a dream for gamers who love to customize, platform, and just blow stuff up. The customization options are both easy to use for beginners and advanced enough to make some truly fantastic creations.
Quote: Financial Post - 8.5/10
The rest of the game is what returning fans would expect. The cartoonish combat feels as good as ever (it's still miles ahead of the now defunct Disney Infinity games) and makes for terrific couch co-op play.
Quote: PlayStation Nation - 8.5/10
Much like the other Skylanders games on the PlayStation 4, this one's a beauty. The bright, colorful graphics add to the cartoony wonder of the game. Lighting is actually really good at showing off the dark caves, water, and lightning strikes around the different levels and there isn't even a hint of the jaggies.
Quote: Gaming Age - B+
The gameplay is tight and better than it's been in previous games. I appreciate this return to the series roots, but fans of the series that have huge collections of Skylanders from previous titles might be disappointed. Many of the gimmicks from previous games have been greatly neglected.
Quote: Digital Spy - 4/5
Just when you might have expected the original Toys-to-Life franchise to be running out of steam, Activision has brought it back, revitalised and exciting. Imaginators might just be the best Skylanders yet.
Quote: The Sixth Axis - 8/10
Compared to last year's Superchargers, Imaginators is certainly a step in the right direction. Instead of bolting something onto the existing formula, Toys For Bob have instead gone for reinvention. Being able to construct and share your own Skylanders isn't a massive game changer, but it feels far more considered than other gimmicks.
Quote: God is a Geek - 8/10
And it all looks so lovely. Skylanders has always been a pretty franchise, but Imaginators is almost relentlessly colourful. The environments themselves are striking enough, but the special attacks light up the screen and the cutscenes are fluid and boldly drawn.
Quote: Gaming Nexus - 8/10
One of the things that I have to keep reminding myself about with the game is the fact that it is designed for kids. Imaginators felt a lot more linear than the previous adventures and while I felt it made things a lot easier for me, it made things a lot more accessible for my daughter.
Quote: Trusted Reviews - 4/5
As the first Skylanders designed for the current consoles, SuperChargers looked amazing, but Imaginators tops it with ease. It helps that the level designs lend themselves to spectacle, but the gorgeous lighting and impressive detail being the visuals pretty close to the quality of a TV CGI cartoon (and better than some).
Quote: iDigitalTimes - 4/5
Overall, Skylanders Imaginators is a great next step in the evolution of the franchise. Being able to create your own Skylander is a big deal and the team got it right with such a deep and rich customization option.
Quote: Nintendo World Report - 7.5/10
A bulk of the issues are technical ones - load times are abundant, graphical hitches occur often - but even the structure of the adventure seems like a step down from last year's superb SuperChargers.
Quote: GameSpot - 7/10
To its credit, the game doesn't limit your ability to change how your character looks at any point. Imaginators doesn't quite have the same level of customisation depth as say, something like a WWE 2K17 or a Skyrim, but what is there is pretty expansive.
The game is out now in Australia and New Zealand, releases on Friday in Europe, and is available on Sunday in North America.
2:34 PM - Wednesday the 12th of October, 2016 - by dark52
Skylanders Academy
releases on Netflix in two weeks so it's about time we finally got a look at the show in action with the show's first trailer:
Quote: Press Release
Skylanders Academy follows the heroic adventures of Spyro, Eruptor, Stealth Elf, Jet-Vac and Pop Fizz as they travel the vast Skylands universe, protecting it from evil-doers. Skylanders Academy promises to keep viewers on the edge of their seats with epic action for kids of all ages.
The 13 episode first season will be released all at once on the 28th of October, with the second season following in late 2017.
And in other news, to mark today's release of
Skylanders Imaginators
in Australia and New Zealand the
Skylanders Creator
app launched on
Android
and
iOS
, there's nearly 1000 parts to unlock in there so get cracking!
2:01 PM - Monday the 3rd of October, 2016 - by dark52
Update 12/10: App now available on
Google Play
and
iTunes
.
The
official unveiling
of the Skylanders Creator app has today revealed that along with being able to create Imaginators within the app it will also let you order a playable 3D print of your Imaginator (for $50, quantities limited), a playable card with a picture of your Imaginator on ($15) or even a T-shirt with your Imaginator on it ($25, not playable).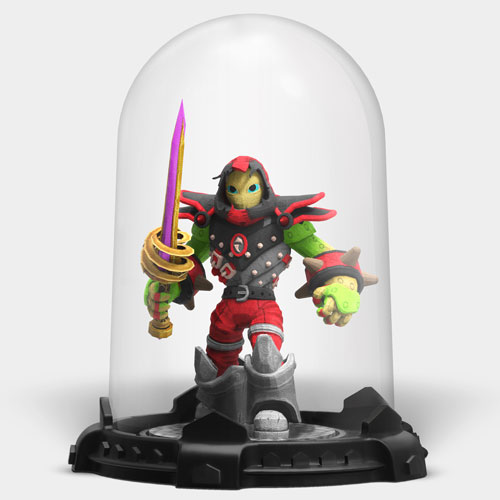 The app (which launches on October 12th) will let you create an Imaginator from scratch or import one from the game by sound once the game is released in a couple of weeks. It is only possible to transfer to the app and not the other way around, the only way to use an Imaginator created in the app in the game is to buy the card or figure of it (or to meticulously recreate it in the game by hand). Getting more parts to use will require you to open daily chests but parts used in Imaginators transferred from the game will unlock automatically.
FamilyGamerTV
have an interview with Paul Reiche explaining it all.
The list of devices that are supported by the app according to the
official website
are: iPhone 6 Plus, iPhone 6s Plus, iPhone 6s, iPhone 6, iPhone SE, iPhone 5, iPhone 5c, iPhone 4s, iPod touch 5th Gen, iPad Pro 12.9in, iPad Pro 9.7in, iPad Air 2, iPad 4th Gen, iPad 3rd Gen, iPad 2, iPad Mini 2, iPad Mini 1st Gen. Samsung Note III, Samsung Galaxy S6, Samsung Galaxy S5, Samsung Galaxy S4, Samsung Galaxy S3, Samsung Galaxy Grand Prime, Samsung Nexus, ASUS Nexus 7.
They will also be running a global contest to win a custom 3D-printed Imaginator, to enter you'll just need to share your design on social media using the #CreatorContest tag from October 24th.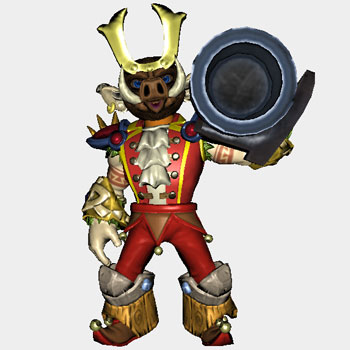 And to get a taste of creating your own character there is a
Character Creator
on the official website that you can experiment with. There's currently only the Bazooker class, a small number of parts and no colour options so it is a little more limited than the app or game will be.
12:24 AM - Wednesday the 21st of September, 2016 - by dark52
The release date for the animated show
Skylanders Academy
was
announced today
as the 28th of October. As is usual on Netflix the entire first season of thirteen episodes will be available at that time.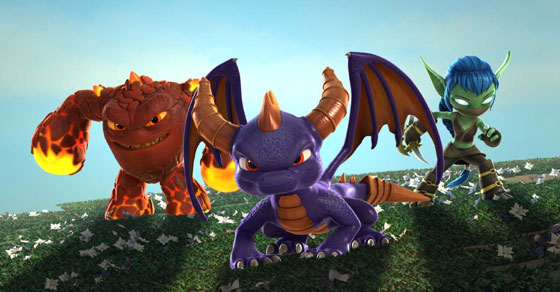 And in other news another
Skylanders Imaginators
variant, Mystical Tae Kwon Crow, has turned up - this time via a video on the official website.
It is as yet unknown when he will be available and whether he will be an exclusive.
News Calendar
Latest Page Updates