News and Updates
10:31 PM - Wednesday the 30th of May, 2018 - by dark52
First mentioned back in
February 2017
, the mysterious mobile game has finally had its name revealed as
Skylanders Ring of Heroes
thanks to what appears to be the game's official
Facebook page
.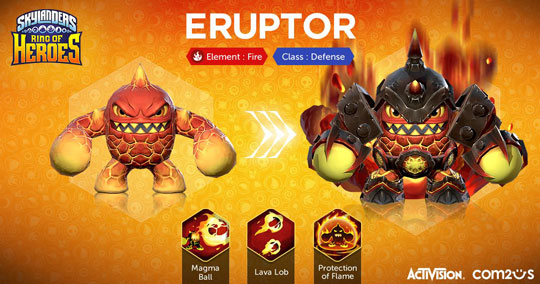 Hopefully this means we'll be getting actual details on the game soon.
Thanks to forum member Bifrost for the heads up on this one.
3:42 PM - Thursday the 5th of April, 2018 - by dark52
Along with the official announcement of the game comes the first trailer:
You can apparently also view it in the Crash Bandicoot N-Sane Trilogy using the old Spyro demo secret code (Up, Up, Down, Down, Left, Right, Left, Right, Square) on the Crash 3 title screen but that hasn't worked for me just yet.
The fact sheet confirms more details:
Quote: Fact Sheet
In Spyro Reignited Trilogy, gliding through the sky and flaring up bad guys is more fun on PlayStation® 4, PlayStation® 4 Pro and the family of Xbox One devices from Microsoft, including the Xbox One X. Spyro Reignited Trilogy launches on September 21, just in time to celebrate the 20th anniversary of the beloved purple dragon.

Gnostalgia n' More - This is the Spyro with swagger and personality that fans remember from their childhood. Returned and remastered Orb Challenges, mini-games and more make this an epic trilogy for the diehard Spyro-maniacs!

So Fly - The game collection is stunning, lush, and fiery! The Spyro Reignited Trilogy introduces players to a completely remastered game collection with a re-imagined cast of characters, brand-new lighting, animations, environments, and recreated cinematics - all in stunning HD.

Fresh Controls, Original Adventure - The trilogy breaks free from the gameplay chains of the '90s with updated controls, dramatically silky-smooth game camera handling, and full analog stick support for added flavor in this one-of-a-kind adventure.

Did You Hear That? - Fans of the Spyro games may recognize some familiar sounds in Spyro Reignited Trilogy. Tom Kenny, the original voice actor in Spyro 2: Ripto's Rage!, and Spyro: Year of the Dragon and fan-favorite reprises his role as the voice of Spyro. The new collection also re-imagines Stewart Copeland's original soundtrack from the first three games.
Even more screenshots have been added to the
Gallery
. And of course don't forget to join in the discussion in the
forums
.
11:09 AM - Thursday the 5th of April, 2018 - by dark52
After a long wait the remake of the original trilogy that we all knew was coming has been revealed as the Spyro Reignited Trilogy. Thanks to
Amazon Mexico
we now know that the game is coming to the PlayStation 4 on September 21st and will indeed be a remaster of Spyro the Dragon, Spyro 2: Ripto's Rage!, and Spyro: Year of the Dragon.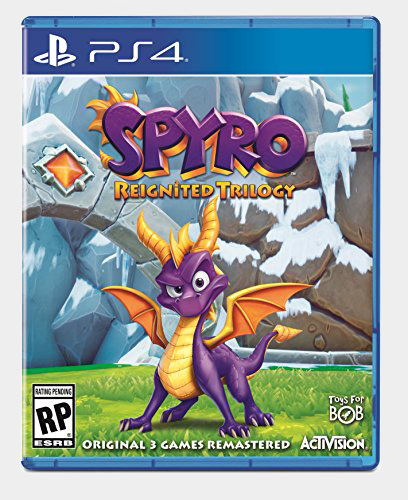 Keep in mind that the Crash Bandicoot N-Sane Trilogy had a placeholder boxart when it was announced so this is likely not the finalised boxart.
Amazon India
also has an Xbox One version listed with the same release date along with a bunch of screenshots from the first game in the trilogy, including this direct comparison:
While we wait for the actual official announcement you can check out more of the images in the
gallery
or get talking about the game in the
forums
.
5:30 PM - Tuesday the 19th of September, 2017 - by dark52
The second season of
Skylanders Academy
is due to hit Netflix on October 6th so it's once again time for a new trailer:
Quote:
Skylanders Academy Season Two finds our team of heroes questioning their identities and pasts. Spyro begins a search for answers about his ancestors in order to harness and understand his special powers. Meanwhile, Kaos' quest to bring evil rule to the Skylands realms accidentally unleashes a villain more powerful than anything Kaos or the Skylander warriors have ever faced. The Skylanders unite once more for the greatest showdown against evil yet - putting them all to the ultimate test.
The second season will be released all at once on the 6th of October, with the
already confirmed
third season probably following in late 2018. In the meantime you can check out
Collider's interview
with Eric Rogers, the showrunner for Skylanders Academy, to learn a bit more about the new season.
And in other news, the Lost Imaginite Mines Level Pack has finally begun
turning up
in Toys R Us stores in the US.
2:18 AM - Wednesday the 15th of February, 2017 - by dark52
In preparation for the two new Adventure Packs,
Skylanders Imaginators
received an update earlier today. Along with the content for the two new Adventure Packs, Cursed Tiki Temple and Lost Imaginite Mines, it has added 250 new parts, gear and weapons for your Imaginators to use, and it's also apparently fixed several bugs (including the Heroic Challenges wipe issue).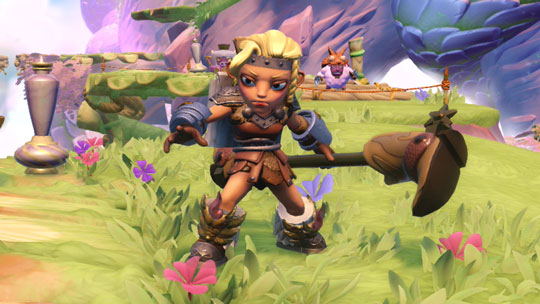 While the vast majority of the new parts will only be able to be found in the new level packs there are several parts that you'll be able to start finding in Imaginite Chests straight away, meaning this update is more than just a tease for next month. The game will even give you a whole new set to use right away with a free chest just sitting there on the new adventure pack island in the M.A.P..
11:27 PM - Thursday the 9th of February, 2017 - by dark52
In their earnings call today Activision announced that they will not be making a new Skylanders console game this year but will instead be focusing on further supporting
Skylanders Imaginators
with "multiple adventure packs, new characters, and new in-game content". They did however announce that a new Skylanders mobile game is in development but did not provide any further details.
Quote: Earnings Call
In 2017, rather than releasing a new console title, we will be supporting the award winning Skylanders Imaginators with multiple adventure packs, new characters and new in-game content.

We are also excited to bring Skylanders Imaginators to Nintendo Switch as a launch title next month and we have a new Skylanders mobile game in development.
The first of this new content is arriving in March in the form of the Cursed Tiki Temple Adventure Pack which comes with Wild Storm. A second new Adventure Pack featuring RO-BOW has also been
discovered
with a late April release but its name still remains a mystery.
This is all fairly reminiscent of Disney's
original announcement
of the future of
Disney Infinity
before they ultimately
cancelled the series
just two months later. Hopefully with the Netflix show being renewed for a third season and this new mobile game in development it won't turn out the same way and we'll get a properly followed through plan for the future of the Skylanders franchise.
2:48 PM - Thursday the 2nd of February, 2017 - by dark52
We're still a long way off from the release of the second season but Netflix has already renewed
Skylanders Academy
for a third season to air in 2018.
Quote: Press Release
Activision Blizzard, Inc. today announced that its Netflix original series "Skylanders™ Academy" has been renewed for a third season. Production on the third season of "Skylanders Academy" - the first television series developed and produced by Activision Blizzard Studios - will begin in February, with animation again created by the renowned TeamTO studio in France.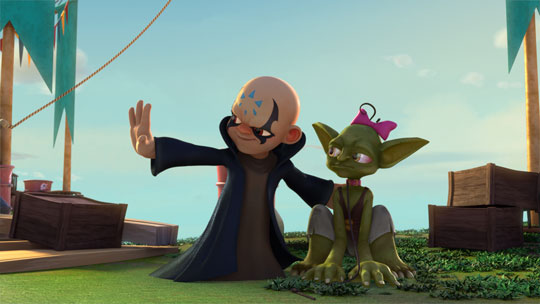 In the press release it was also announced that Felicia Day (The Guild, Supernatural and Buffy the Vampire Slayer) will be joining the cast as "a new cadet at the Academy with a mysterious past".
5:13 AM - Friday the 13th of January, 2017 - by dark52
As part of Nintendo's Switch presentation today it was very briefly revealed that there will be a version of
Skylanders Imaginators
for the new system. The game will be released at launch on the 3rd of March and will feature a "digital library" of characters so that you can play without the Portal of Power.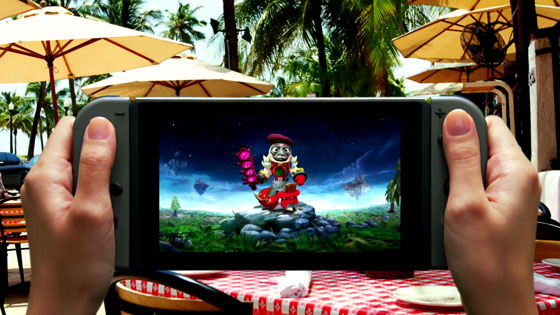 They have also revealed that Wild Storm will be part of a brand new level pack called the Cursed Tiki Temple where you can "unlock more than 100 new offerings" whatever that means. The pack will contain Wild Storm, a Life Crystal, and an Imaginite Mystery Chest. It'll be released on March 12th for $30.
And don't forget that Mystical Tae Kwon Crow is due to be released exclusively at GameStop on Saturday.
2:41 AM - Saturday the 12th of November, 2016 - by dark52
Thanks to
4inCreation
we have our first look at the figures for almost all of the remaining variants of
Skylanders Imaginators
.
| | |
| --- | --- |
| | |
| Mystical Bad Juju | Mystical Tae Kwon Crow |
| | |
| Egg Bomber Air Strike | Heartbreaker Buckshot |
| | |
| Solar Flare Aurora | Hard-Boiled Flare Wolf |
The only remaining variant to be seen is apparently an Easter themed "Hard-Boiled" Flare Wolf.
Update: Now with Hard-Boiled Flare Wolf figure.
Mystical Bad Juju has
recently appeared
in an Australian EBGames release list with an 8th of December release date. Jingle Bell Chompy Mage is also on it with a 14th of November date but he's actually been found in stores there already.
Solar Flare Aurora will be a Target exclusive in the US as seen in their
Black Friday advert
.
And for those of you who have yet to buy the game, in their Black Friday ad Walmart have shown that they are going to be selling a $25
Portal Owners Pack
which includes the game and a Fire Creation Crystal only.
12:48 PM - Saturday the 5th of November, 2016 - by dark52
For this year's Extra Life event (which is happening today!) Andrew Carl, a game designer at Vicarious Visions, is running a stream to support Children's Miracle Network Hospitals. Check out his message below, join him on
Twitch
, and donate to the cause if you can:
Quote: Andrew Carl
My name is Andrew Carl and I am a game designer at VV. I just got the green light from Activision and VV to stream myself playing Superchargers and the Wumpa Islands Adventure Pack while doing some developer commentary for Extra Life, a charity event where gamers stream themselves playing games for 24 hours. The show will start tomorrow (11/5/2016) at 2 PM on my Twitch channel. I'll run through some parts of the games and discuss my work on them.

All donations of at least $25 will receive a Skylanders Superchargers toy OR an exclusive artbook (created by Vicarious Visions showcasing all of our art for Superchargers). Donations of at least $50 will receive a SIGNED toy or art book by our game developers. $100+ donations will receive lots of toys and a signed artbook. Your donation is tax-deductible and ALL PROCEEDS go to help kids at our local Children's Miracle Network Hospital. The art books are the same artbooks the development team received as a gift after the game was shipped and contains a bunch of incredible art from our concept artists along with quotes and tidbits about the development of the game from various members of the team.

Here is a link to the VV team's Extra Life page so you can donate to myself or other members:

http://www.extra-life.org/inde...am&teamID=31536

And here is a link to my Twitch stream. I will be streaming myself playing a variety of games starting tomorrow morning at 9 AM EST, but the developer commentary will begin at 2:00 PM.

https://www.twitch.tv/acarlextralife

Thanks,

Andrew Carl
News Calendar
Latest Page Updates