News and Updates
6:58 PM - Monday the 10th of March, 2014 - by dark52
The beginnings of Wave 4 are trickling in with
findings
of newcomers Fryno and Scratch as well as the last two of the older reposed characters Fire Bone Hot Dog and Turbo Jet-Vac. So far these have only been found in Walmarts but they're not going to be exclusive in the long run.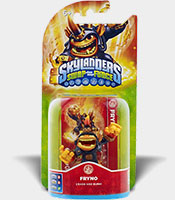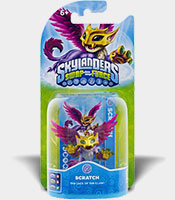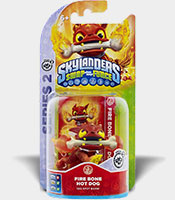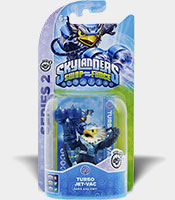 In Canada there have been
sightings
of Freeze Blade and Trap Shadow at EBGames. Again this won't be an exclusive.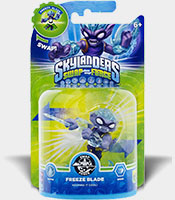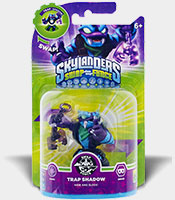 And, provided the date holds this time, the UK will see release of the special Spring Edition packaged Springtime Trigger Happy, Punk Shock and Fryno this Friday as well as Enchanted Star Strike, who will be exclusive to GAME.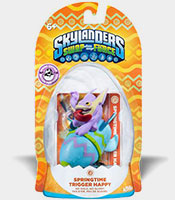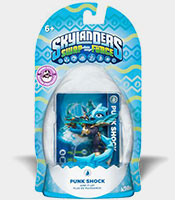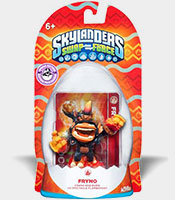 In their first content update of the year
Skylanders: Lost Islands
adds a new companion and a couple of new Skylanders.

The Chieftess is a brand new (or, rather, old) companion, just like Hyde and Maboo you need to find her wandering around your kingdom each day in order to tap on her, she'll give you a load of coins for doing so. You'll need to spend 200 Wishstones to get her.

Two new swappable Skylanders, Freeze Blade and Trap Shadow, have been added. You can buy them for 300 Gems each or take a spin (remember that you get Gem refunds if you use the toy later but not coin refunds from spins).

7:50 PM - Monday the 24th of February, 2014 - by dark52
The Frito-Lay naming competition
has officially begun
and has revealed the three brand new Skylanders that have been lined up for you to name.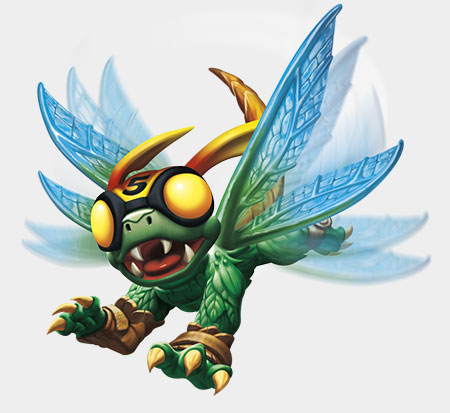 Once you've entered your details you'll be asked to name one of the three and to give some background on the Skylander, who they are, why they've got that name and why you chose to name them.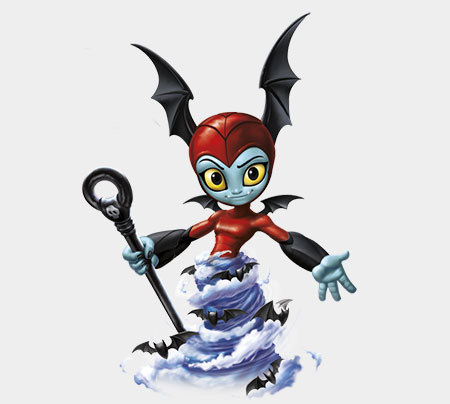 You're not limited to just naming one though, you can name all of the characters and can even submit different names and backgrounds for the same Skylander. Take care not to submit the exact same name for the same character more than once though.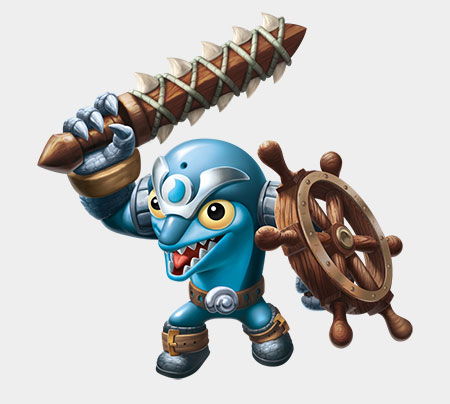 The competition is only open to residents of the United States who are 18 years or older, if you're not old enough then perhaps try getting an older relative to help.
You've got a little bit of thinking time but don't take too long as you only have until March the 21st at 11:59:59 AM Central Time to submit your entries before the competition closes.
The finalists for each Skylander (as decided by the judges) will be revealed around April 21st and then from the 19th of May to the 12th of June online voting will be run to select the best of the three names to win the grand prize of "a $100,000 scholarship in the form of a check" as well as to make the name official. The other two finalists don't go away empty handed though and will each get a "Skylanders prize package" with an approximate retail value of $1000.
Although last week's Toy Fair didn't bring us a reveal of Skylanders 4 a few other possible new Skylanders were
accidentally revealed
by Mega Bloks in promo photographs of upcoming sets.

Due to the nature of the reveal it is unclear whether they are actually all playable characters (or even if any of them are) and no names were directly attributed to them.
Skylanders fans in the UK may be interested in the
Skylanders SWAP Force Spectacular
event that is currently running at the National Media Museum in Bradford. The event started on the 22nd of February but runs through half term to Sunday the 2nd of March so there's still time to go. It is free entry but you'll need to reserve your place in advance for a couple of the activities. Thanks to Skylanders Dad for
spotting
this one.
And finally, in
Swap Force
toy news, Enchanted Star Strike has
been spotted
in several Canadian Walmarts over the weekend.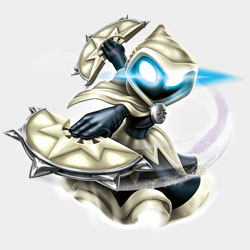 Enchanted Star Strike is an in-game variant of Star Strike who also happens to be LightCore. She'll be exclusive to Walmart in the US much like Enchanted Hoot Loop.
5:06 PM - Friday the 14th of February, 2014 - by dark52
Another upcoming release has been unveiled, on the 23rd of March Nitro Freeze Blade is due to be made available exclusively at Target. Forum member star kitty
spotted
listings for a single pack of
Nitro Freeze Blade
as well as a single pack of
Nitro Magna Charge
for the first time.
These look to be arriving two weeks before the
Easter themed
packs, although in the UK Amazon have given those three a release date of the 7th of March.
Frito-Lay are
gearing up
to launch a new Skylanders promotion, this time instead of simply winning a toy Skylander you'll get the chance to actually name one. There'll be a choice of three Skylanders who are each in desperate need of a name, the grand prize for the best name is a $100,000 scholarship. The promotion is due to start on the 24th of February.
And some perhaps disappointing news on the next game announcement front,
GamerHub.tv
have posted a short interview with Activision Publishing CEO Eric Hirshberg where he seems to confirm that they won't be announcing a new Skylanders game at Toy Fair this year, instead waiting for "later in the year" to reveal it. So it's still coming this year and still being made by Toys For Bob but we'll have to wait a bit longer to find out what it is going to be.
1:29 PM - Wednesday the 5th of February, 2014 - by dark52
Forum member Diggeh has
spotted
that Best Buy
have
posted
pre-orders
for several new characters in special "Spring Edition" egg shaped packages. So far only Springtime Trigger Happy, Punk Shock, and Fryno have been revealed as part of this wave but it is unclear if this is going to be the entire selection of Skylanders in the wave or if these are just the first few. They're due for release on the 6th of April, which is still an agonising two month wait away.
Springtime Trigger Happy is an in-game variant, much like Jolly Bumble Blast, who not only looks different to the regular Big Bang Trigger Happy but he will also unlock the Springtime Hat in your collection once you place him on the Portal of Power.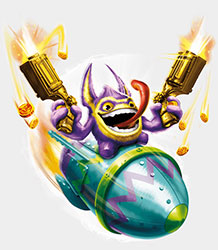 With the annual American International Toy Fair happening on the 16th-19th of February we should be expecting news of the next entry to the Skylanders series any day now.

Curse are exclusively
giving away
half a million
beta keys
for The Elder Scrolls Online.
Curse Premium
members can get access to the keys today and everyone else from tomorrow (the 6th). The giveaway and beta period only lasts until the 10th of February so act quick!
5:16 PM - Monday the 23rd of December, 2013 - by dark52
The first stages of Wave 3 of the toys for Skylanders SWAP Force are starting to hit shops, the five new core Skylanders toys hit Toys R Us yesterday in the United States.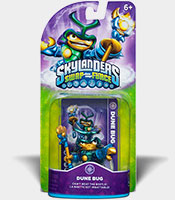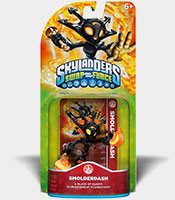 Dune Bug, Smolderdash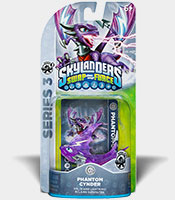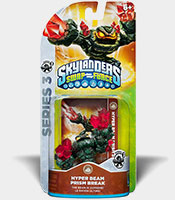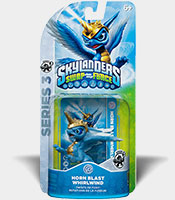 Phantom Cynder, Hyper Beam Prism Break, Horn Blast Whirlwind
Here's what makes up the rest of Wave 3, they're not quite yet available in the US but are already available in some other countries like Germany and Italy.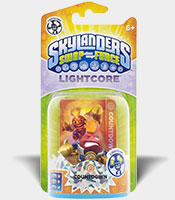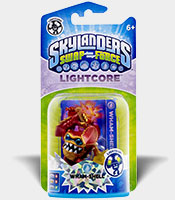 Lightcore Countdown, Lightcore Wham-Shell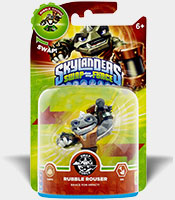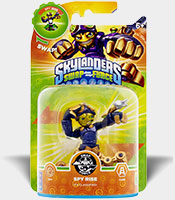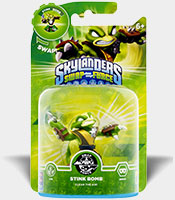 Rubble Rouser, Spy Rise, Stink Bomb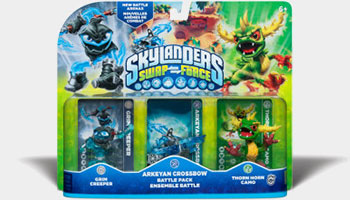 Arkeyan Crossbow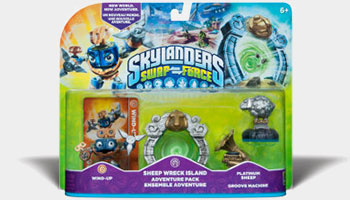 Sheep Wreck Island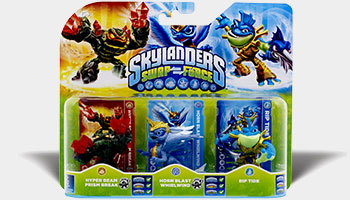 Hyper Beam Prism Break, Horn Blast Whirlwind, Rip Tide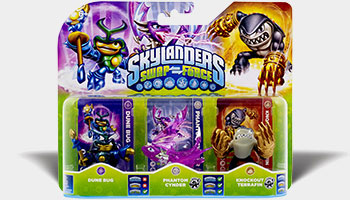 Dune Bug, Phantom Cynder, Knockout Terrafin
The winners of the Frito-Lay sweepstakes for Quickdraw Rattle Shake are starting to
report
receiving their prizes so be on the lookout for it if you've won one (or more).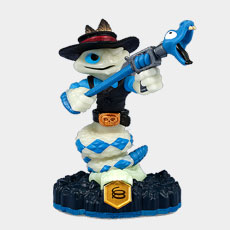 In other Wave 3 news, today saw the introduction of the five new Wave 3 characters in
Skylanders Lost Islands
, you can now get Rubble Rouser, Stink Bomb, Spy Rise, Dune Bug and Wind-Up in the game, which means that at long last it is possible to match the Earth element Sugarbats. Last Friday saw a specially squeezed in Christmas update for the game as well:

Jolly Bumble Blast makes his festive debut. It'll be 250 Gems if you don't have the toy.

A new SWAP Force House has been added, buy them for 350 Gems to put your SWAP Force characters in for the chance to earn Gold, Gems, Energy or Kingdom XP.

Another new companion, Fiznik, he'll double the Kingdom XP you get for the rather pricey sum of 3000 Gems.

And earlier last week they posted the regular Monday update.

New companion Diggs who you can use to trade in large amounts of Gold and Energy for Gems once a day. He'll cost you 2000 Gems but is said to be only available until January 1st.

The Legendary Skylanders are here, all four of the new Legendaries from SWAP Force have been added. That's Legendary Night Shift, Legendary Free Ranger, Legendary Grim Creeper and Legendary Zoo Lou.

A new system has been added so that Kingdom XP is still moderately useful after reaching the maximum kingdom level of 40. Your bar will again start to fill up as you gather it and will eventually give you some bonus gems and wish stones as a reward.

The Skylanders Collection Vault also recently saw an update which allows you to now add characters to your collection even if you don't have their webcode.
7:45 PM - Tuesday the 10th of December, 2013 - by dark52
Skylanders: Lost Islands
gets a wintry update this week.

Softpaw, another character from Swap Force who's joined to become a Companion. He'll double the number of Sugarbats you get for just 50 Gems.

Quickdraw Rattle Shake follows Jade Fire Kraken in being released before the toy. He'll cost you 300 Gems.

Snowler Brawl's Hut gives this month's Alter Ego a place to stay for 350 Gems.

The Snow Globe House has returned, it costs 500 Gems and houses 600 Mabu. Perhaps wait for another Premium House Sale.

A timed quest gives away another new Alter Ego "Holiday Wash Buckler" if you own Skylanders: Battlegrounds.

And your islands have been given a suitable new winter style.

5:25 PM - Monday the 2nd of December, 2013 - by dark52
Skylanders: Lost Islands
kicks off December with a new companion, a new Skylander and a brand new Alter Ego.

Tessa, another new companion from Skylanders: Swap Force, has joined and for the price of 3000 of your Gems she'll boost the Mabu population by 25%.

Jade Fire Kraken has been added, despite the fact that he hasn't even been released as a real toy yet. It'll cost the usual 300 Gems or a spin to get him.

Snowler Brawl was released yesterday as December's Alter Ego version of Roller Brawl, throw your Wishstones in the Wishin' Well to win her!

5:44 PM - Tuesday the 26th of November, 2013 - by dark52
A brand new free official app has hit the iTunes Store, called
Skylanders Collection Vault
it allows you to catalog your collection by entering their webcodes.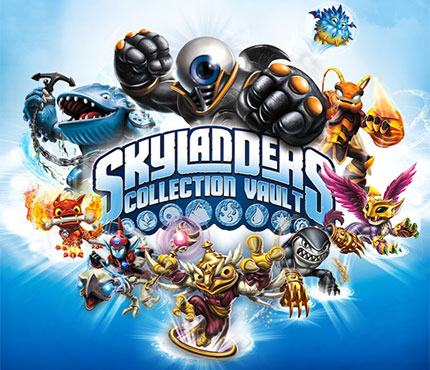 The festive themed Jolly Bumble Blast has been given a
release date
, according to GameStop it's due out on the 7th of December in the US,
Best Buy
have it listed for the 8th.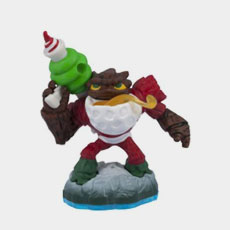 The recently Androidified
Skylanders: Lost Islands
has seen another of its weekly updates, since Thanksgiving is this week in the US it's the Week of the Bird!

A new Bird House for your "Bird" Skylanders, they'll cost you 200 Gems each. Only available until Sunday!

During the Week of the Bird all of your Bird Skylanders will get double gold.

On Friday morning all Skylanders will be 80% off, it runs from 4AM to 12PM so try to get on early if you want to buy one.

December's new Alter Ego is going to appear in the Wishin' Well on Sunday so make sure to have won Birthday Bash by then!

6:27 PM - Tuesday the 19th of November, 2013 - by dark52
Skylanders: Lost Islands
has joined Cloud Patrol and Battlegrounds in finally
launching on Android
! They've also provided the usual weekly update:

New companions Gorm and Tuk who double gold and hero points for Swap Force Skylanders, they cost 400 Gems.

Enchanted Hoot Loop becomes available if you don't have the actual toy, it'll set you back either 300 Gems or the cost of a spin.

And three new timed quests for shrines involving Avril, Nitro Magna Charge and Birthday Bash.

3:08 PM - Monday the 11th of November, 2013 - by dark52
To celebrate a year since the launch of
Skylanders: Lost Islands
they're gearing up for even more birthday celebrations this week.

Another character from Skylanders: Swap Force becomes a companion, for 400 Gems Avril will double the kudos awarded to you from gifts and visiting.

November's Alter Ego now has Birthday Bash's Hut to use.

Nitro Magna Charge is available to those without the toy, it'll cost the usual 300 Gems or a spin.

A couple of timed quests, one for last week's companion, Wheellock, and one for last week's new Skylander, Volcanic Eruptor.

The #1 Fans are returning for free at the weekend as part of the Birthday Celebration that'll also offer 50% off all companions and have past alter egos in the Wishin' Well as top prizes.

News Calendar
Latest Page Updates