News and Updates
9:20 PM - Wednesday the 19th of February, 2020 - by dark52
As part of
Crash Team Racing: Nitro Fueled
's final Grand Prix event, the
Gasmoxia Grand Prix
, Spyro is getting another new skin: Space Spyro!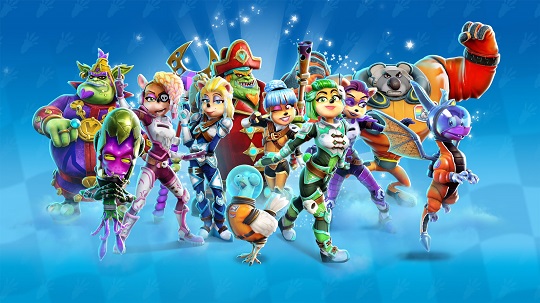 Like last time the skin will be available for purchase in the Pit Stop, the Grand Prix runs from the 20th of February to the 22nd of March.
Although this is the last Grand Prix it may not necessarily be the last Spyro content for the game as
there are plans
to keep adding new characters and skins.
5:20 PM - Tuesday the 10th of December, 2019 - by dark52
Although his dedicated Grand Prix is long over Spyro is still getting content in
Crash Team Racing: Nitro Fueled
with the addition of a brand new skin. You'll be able to get your hands on it from this Thursday as part of the new
Winter Festival Grand Prix
.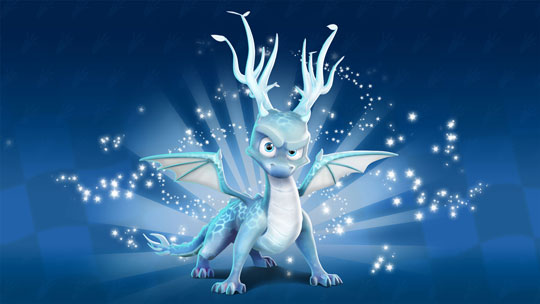 The Winter Guardian Spyro skin will be available in the pit stop so all you'll need to get it is enough coins.
4:57 PM - Friday the 1st of November, 2019 - by dark52
The seventh post launch playable Skylander addition to the mobile game
Skylanders Ring of Heroes
has been released and it's the Life Sensei Boom Bloom!
Rounding out the Senseis from Imaginators you can earn enough soul stones to summon her through playing the brand new Episode Dungeon that has released alongside her, which is as usual only open for two weeks.

You can read the
full patch notes
to get the full details but Boom Bloom and the Episode Dungeon are pretty much the entire patch.
3:25 PM - Wednesday the 28th of August, 2019 - by dark52
For the past couple of months
Crash Team Racing: Nitro Fueled
has been running online "Grand Prix" events that you could take part in to unlock new characters and customisations, the upcoming one, starting this Friday, is the turn of the
previously announced
Spyro and Friends Grand Prix.
The unlockable characters for this event are Spyro, Hunter, and Gnasty Gnorc. For a closer look at the Spyro themed track itself, called Spyro Circuit, and some other unlockables (like a Reignited style Dark Spyro skin) you can head on over to the
PlayStation Blog
.
9:10 PM - Thursday the 25th of July, 2019 - by dark52
The fifth and sixth post launch additions to the lineup of Skylanders in the mobile game
Skylanders: Ring of Heroes
were released today, they were the Undead element Chop Chop and the Light element Spotlight. Unlike the previous additions they were not accompanied by an episode dungeon, so you'll just have to unlock them both the regular way: through sheer random luck when summoning.

The full
patch notes
give more details about the many other changes to the game that 1.0.12 has brought with it. Most notable are the changes to how you earn Soul Stones, the game has removed the ability to earn them through Adventures and has instead greatly boosted how many are given to you when summoning. Naturally this has meant a lot of changes to the rewards for activities throughout the game, with most being reduced or switched to make it harder to earn a summon than ever before.
Anyone who has finished powering up a Skylander and found themselves with excess Soul Stones will be interested to hear that there is now a way to convert them into "Soul Stone Shards" which can then be combined into an "Element Ticket" which is then used to summon either 200 Heroic or 100 Legendary Soul Stones for a random Skylander of your chosen element. Of course this has an incredibly low exchange rate considering it requires 12,000 Shards for one ticket.
11:07 PM - Thursday the 20th of June, 2019 - by dark52
Today's update for
Skylanders: Ring of Heroes
has brought with it a brand new mode: Guild War. If your guild has 10 or more members you can take part in daily battles against members of another guild, rewards for competing include guild points and wish stones as well as gems at the end of each season. You can find all the details on how to get battling by reading the official
Guild War Guide
.

The patch also brings a few changes to several Light and Dark Skylanders and lots of initial cooldown changes which may mean you'll want to change up your start of battle strategy.
Meditating Woodland has returned to a useful EXP amount, the active Skylander EXP is slightly lower than it was originally but spectators in the Woodland now get the same EXP as the active Skylanders.
And the Magic Shop has gained two more purchasable slots, it now also sells Runes and the stock can be refreshed with Gems.
As usual check out the
full patch notes
for all the details.
5:05 PM - Tuesday the 11th of June, 2019 - by dark52
In today's E3 Nintendo Direct it was very briefly revealed that the
Spyro: Reignited Trilogy
will indeed be releasing on the Nintendo Switch at long last, due on the 3rd of September the game will also be releasing on Steam at the same time.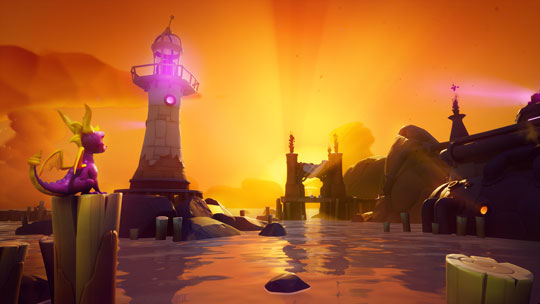 It was also announced today that Spyro will be a playable driver in the upcoming
Crash Team Racing: Nitro-Fueled
. He won't be available at launch but will instead be unlocked in a free, post launch, Grand Prix event.
And in some
Spyro: Enter the Dragonfly
news,
LXShadow
recently discovered a couple of brand new
cheat codes
for the game including one that makes the game really slow!
2:55 PM - Thursday the 23rd of May, 2019 - by dark52
Today's patch
for
Skylanders: Ring of Heroes
brought with it two newly playable five star Skylanders: Drobot and Head Rush. As with the previous set of new Skylanders the update also brings a new Episode Dungeon, this one featuring Drobot. It'll only stick around until June 6th so don't dawdle if you want to earn all the rewards!

The update also makes some more changes to the arena system, the incredibly harsh reset introduced in the last update has been cut back to now only dropping you back one rank group rather than two. And earlier in the week a small update cut defense losses in half.
And you now have three entries per day for the Guild Invasion but the rewards have been reduced for each go. You also cannot use the Skylanders that were defeated in your previous runs from that day so you'll now need 9 strong Skylanders if you want to get the maximum rewards from it.
Check out the
full patch notes
for all the Skylander ability modifications and other assorted changes and bug fixes.
4:24 PM - Thursday the 18th of April, 2019 - by dark52
Skylanders: Ring of Heroes
has today added a brand new set of boss fights against none other than Kaos himself. Rewards for taking part include soulstones for the three newly released playable villains and cubes that are used to level up in the brand new talent system.

There's also an Easter event going on that gives you some extra bonuses every day and an arena event where you earn points to spend on soulstones. See the
full notes
for more details on those.
9:42 AM - Thursday the 28th of March, 2019 - by dark52
Another large update has hit for
Skylanders: Ring of Heroes
this time adding the first pair of new Skylanders since launch: Nightfall and Blastermind.

The
update
also includes a new set of levels they're calling an Episode Dungeon (it will only be available to play until April 11th so don't hang around!), many changes to lots of existing Skylanders and a lot more changes and fixes.
News Calendar
Latest Page Updates