4:01 PM - Thursday the 3rd of September, 2020 - by dark52
As part of the ongoing glimpses of the upcoming revamp to the mobile game
Skylanders: Ring of Heroes
the developers have released a
first look
at how the battle system will be modified.
The biggest change by far is that the real time battle system will be replaced, instead the game's battles will take place using a turn based system. It will still run on mana but you'll take turns choosing an attack instead of racing to get your attacks in the queue first.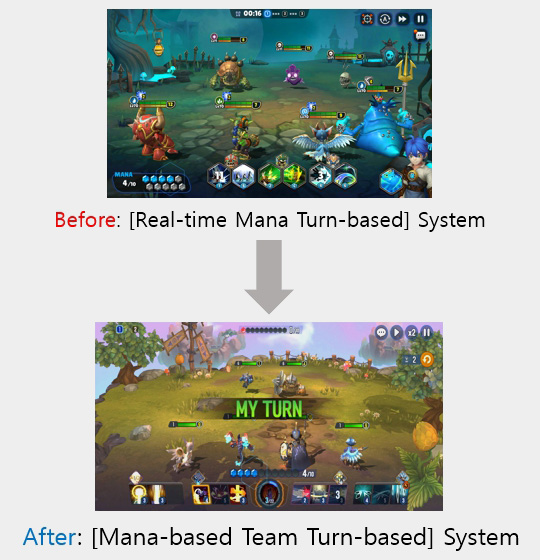 Villains will no longer be a part of your team, instead teams will consist of four Skylanders and your Portal Master avatar.
Endurance will no longer automatically stun when it reaches zero, instead the Skylander/enemy's attack and defence will be lowered and they will become vulnerable to certain skills that can stun.
And nearly all of the Skylander skills will get some form of modification so you'll probably have to completely reassess which Skylanders you're going to be using.
Comments

Please login or register a forum account to be remembered automatically.