Category: Ring of Heroes
1:46 PM - Thursday the 9th of August, 2018 - by dark52
During com2us's Q2 Financial Results yesterday they revealed that the launch of their mobile game,
Skylanders Ring of Heroes
, has been delayed a little from the original August release to an
October release
instead.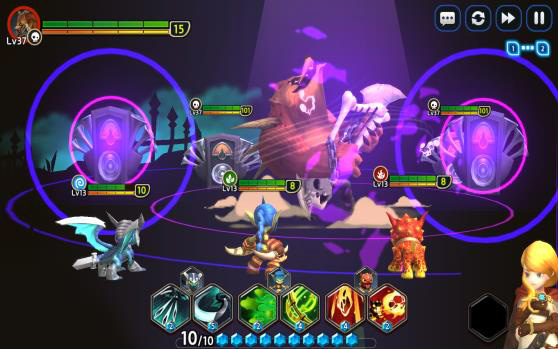 Hopefully this means that they're making good use of the data and feedback from the recent
beta
.
2:17 AM - Thursday the 14th of June, 2018 - by dark52
The beta for
Skylanders Ring of Heroes
has gone live on
Google Play
, the beta will last until the 25th of June and is only available on Android (the final game will be available on iOS, it's just the beta that isn't).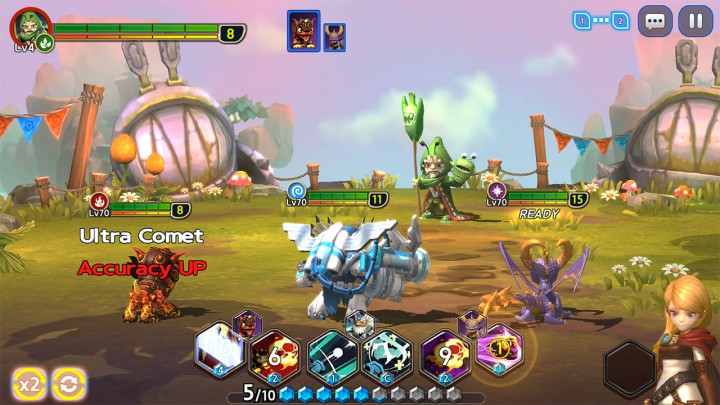 There's an extra 611MB download once you've started the app so make sure you've got space for it all.
4:35 PM - Wednesday the 13th of June, 2018 - by dark52
Just before the beta is due to start the first trailer for the mobile game
Skylanders Ring of Heroes
has been added to the game's
official website
:
It starts off with some pre-rendered cutscenes of a few Skylanders in their Awakened forms before showing a bit of the actual gameplay.
The video's description on Youtube also offers some details on the game:
Quote:
Reassemble the Squad.

Master your Skills. Awaken your Champion.

The ALL-NEW Skylanders mobile RPG is finally here.

Join Spyro, Stealth Elf, and many more of your favorite Skylanders in this epic adventure of Skylanders Ring of Heroes.

Build the ultimate Skylanders team.

Collect from more than 60+ Skylanders.

Level up, evolve, and awaken your Skylanders to make them stronger than ever before.

Equip your Skylanders with up to 10 magical Rune abilities.

Summon Skylanders and Villains alike to fight by your side


Become the #1 champion.

Mix and match Skylanders with unique skills and abilities to create the ultimate team.

Time your attacks and use mana wisely to overcome your enemies.

Knock down your enemies defenseless, use elements to your advantage, trigger the status effects.

Intuitive game play for on-the-go: just tap on skills and your Skylanders are ready to fight.

Test your strength against Portal Masters from all over the world.


Watch the Skylands come to life.

Experience the rich and colorful world of Skylanders.

Reimagine Skylands and give it your personal touch.

And while there's been no major announcements about the
Spyro Reignited Trilogy
the game is at E3 and has a playable demo there featuring the levels Toasty and Tree Tops so there's
a lot
of
new
footage
of
them
on
Youtube
. And there's a whole load of new screenshots and pieces of concept art in our
Spyro Reignited Trilogy Gallery
.
11:24 PM - Monday the 11th of June, 2018 - by dark52
The official
Facebook
page for Skylanders Ring of Heroes has announced that the beta test for the upcoming mobile game is due to start in 3 days time (the 14th of June).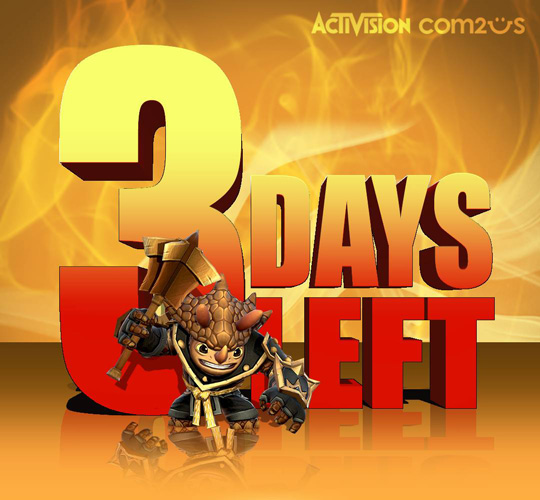 Exact details of how to access the beta have not yet been made clear but it will only be available on Android, will last until the
22nd
25th of June and, according to the
Korean webpage
for the beta, taking part will get you a 750 Gem reward that can be used when the game officially launches a bit later in the year.
Over the past couple of weeks the Facebook page has been slowly revealing more of the "Awakened" forms of Skylanders so make sure to go check them out if you haven't already. From the
looks of it
the roster will be quite extensive so those reveals may be continuing for a while yet.
10:31 PM - Wednesday the 30th of May, 2018 - by dark52
First mentioned back in
February 2017
, the mysterious mobile game has finally had its name revealed as
Skylanders Ring of Heroes
thanks to what appears to be the game's official
Facebook page
.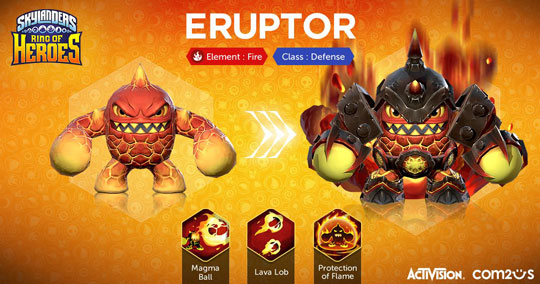 Hopefully this means we'll be getting actual details on the game soon.
Thanks to forum member Bifrost for the heads up on this one.
11:27 PM - Thursday the 9th of February, 2017 - by dark52
In their earnings call today Activision announced that they will not be making a new Skylanders console game this year but will instead be focusing on further supporting
Skylanders Imaginators
with "multiple adventure packs, new characters, and new in-game content". They did however announce that a new Skylanders mobile game is in development but did not provide any further details.
Quote: Earnings Call
In 2017, rather than releasing a new console title, we will be supporting the award winning Skylanders Imaginators with multiple adventure packs, new characters and new in-game content.

We are also excited to bring Skylanders Imaginators to Nintendo Switch as a launch title next month and we have a new Skylanders mobile game in development.
The first of this new content is arriving in March in the form of the Cursed Tiki Temple Adventure Pack which comes with Wild Storm. A second new Adventure Pack featuring RO-BOW has also been
discovered
with a late April release but its name still remains a mystery.
This is all fairly reminiscent of Disney's
original announcement
of the future of
Disney Infinity
before they ultimately
cancelled the series
just two months later. Hopefully with the Netflix show being renewed for a third season and this new mobile game in development it won't turn out the same way and we'll get a properly followed through plan for the future of the Skylanders franchise.