4:01 PM - Thursday the 3rd of September, 2020 - by dark52
As part of the ongoing glimpses of the upcoming revamp to the mobile game
Skylanders: Ring of Heroes
the developers have released a
first look
at how the battle system will be modified.
The biggest change by far is that the real time battle system will be replaced, instead the game's battles will take place using a turn based system. It will still run on mana but you'll take turns choosing an attack instead of racing to get your attacks in the queue first.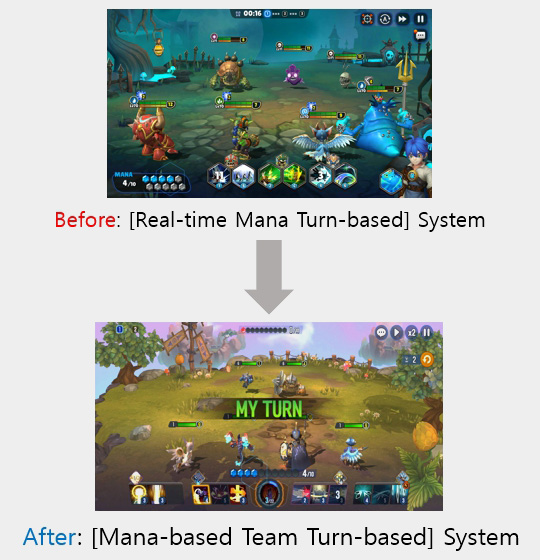 Villains will no longer be a part of your team, instead teams will consist of four Skylanders and your Portal Master avatar.
Endurance will no longer automatically stun when it reaches zero, instead the Skylander/enemy's attack and defence will be lowered and they will become vulnerable to certain skills that can stun.
And nearly all of the Skylander skills will get some form of modification so you'll probably have to completely reassess which Skylanders you're going to be using.
11:10 AM - Tuesday the 21st of July, 2020 - by dark52
The mobile game
Skylanders: Ring of Heroes
has been quiet for most of the year after announcing in February that they were going to revamp the game in some manner. Today they have
shared some information
on how the role of the Portal Master will be changed in this revamp.

Eugenie, George, Ryeo, and Bruno
Not only are they adding two new designs but they've given each of them a name and a backstory along with their own special abilities to use during battles which you will be able to level up to improve.
Quote:
When it comes to Portal Masters, Eugenie is a bookworm. She was most comfortable in the basement reading area of the library at her school. When Eugenie came through the Portal to Skylands, Master Eon recognized her strengths and allowed her full access to the Academy Library. Master Eon discovered that Eugenie possessed the ability to analyze the strengths of Skylanders, and utilize these strengths to benefit allies.

Eugenie uses her skills to buff the attack stat of Skylanders.
Quote:
When the weak are in need of help, George's strength shines through. When George arrived in Skylands, the powers in the land sensed his strong heart. George was gifted with this power, an ability suited to his strengths. George is now able to create a solid shield of earth and stone that can compete with any other shield in Skylands.

George uses protection skills to guard ally Skylanders.
Quote:
Ryeo has always had an interest and connection with fortune-telling, especially tarot cards. When she became a Portal Master, she was excited to learn about the future and to be gifted this ability through the powers of Skylands. Unfortunately for her, the only ability she received was to throw cards as she wished. Ryeo was disheartened, but Master Eon and Hugo gifted her special tarot cards that fit her powers and were suited for use in battle. After much practice, she is now able to throw the cards to block the enemies' sight.

Ryeo's skills weaken her enemies.
Quote:
Bruno has spent so much time around clocks, he could almost control time itself. When Bruno enters the battle, he becomes a fearsome ruler of time. All Skylanders' skills require the consumption of mana and a cooldown time once they're used, but Bruno's watch makes this immutable rule disappear.

Bruno uses his skills to help in battle by controlling time.
No new information on a potential time frame for release was provided.
Thanks to panseit on the Skylanders: Ring of Heroes subreddit for spotting the post.
9:20 PM - Wednesday the 19th of February, 2020 - by dark52
As part of
Crash Team Racing: Nitro Fueled
's final Grand Prix event, the
Gasmoxia Grand Prix
, Spyro is getting another new skin: Space Spyro!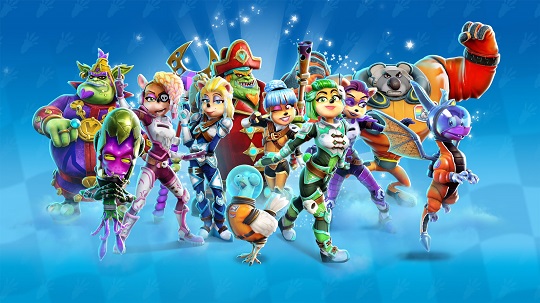 Like last time the skin will be available for purchase in the Pit Stop, the Grand Prix runs from the 20th of February to the 22nd of March.
Although this is the last Grand Prix it may not necessarily be the last Spyro content for the game as
there are plans
to keep adding new characters and skins.