Category: Battlecast
6:41 PM - Monday the 1st of August, 2016 - by dark52
An update today to the
Skylanders Battlecast
trading card app brought in the four new Skylanders that are currently being given away in promotional packs of General Mills cereal in the US.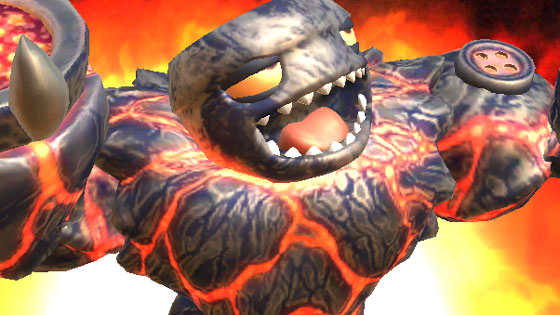 Along with the brand new Sonic Boom and Prism Break Skylanders there are also two new variants of existing Skylanders, High Noon Trigger Happy and Obsidian Hot Head, who not only look different but have a different Ability to their regular counterparts.
Other new stuff the game has added include some help dialogs from Buzz as you go into menus for the first time as well as explanations of what the status effects do next to your cards when playing.
3:20 PM - Tuesday the 24th of May, 2016 - by dark52
Today marks the official release of
Skylanders Battlecast
in the US and Canada. The mobile collectible card game launched earlier in the year in a few countries but this week sees many more countries added and an update to the game that brings in the final boss.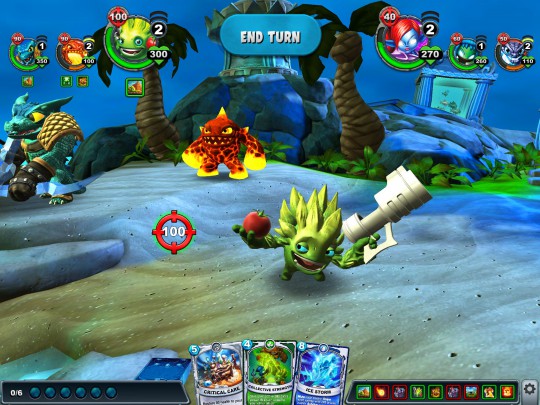 To collect cards you can either purchase the Battle Packs and Booster Packs physically in stores ($9.99 and $4.99) or you can purchase them digitally from within the game itself. In game you can earn coins to buy those packs by completing quests and missions or you can just choose to directly purchase coins with real money. There are also free cards given away daily to help bolster your collection.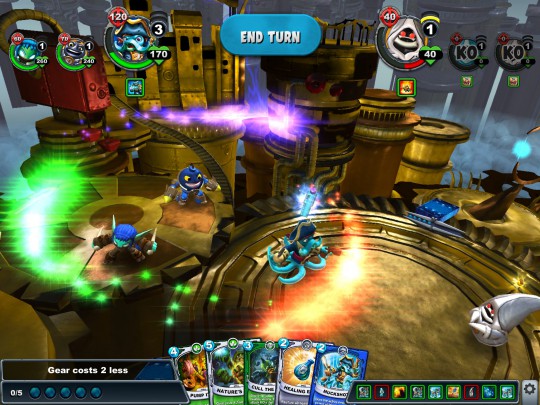 The most recent update to the game has also finally added in the ability to add friends in order to battle them directly, so get on over to our
Skylanders Battlecast
board to join in.
You can find the free download of the game on the
App Store
,
Google Play
, and the
Amazon Appstore
.
10:36 PM - Friday the 15th of April, 2016 - by dark52
Skylanders Battlecast
, the mobile trading card game first
announced
back in August last year, today added Australia to the small selection of countries it is officially available in.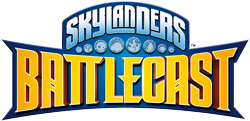 If you're living in Australia or New Zealand you should now be able to find the physical cards in stores and the free app on the App Store, Google Play, and the Amazon appstore. I would definitely recommend making sure your mobile device can actually run the game before diving headfirst into piles of booster packs.
Quote: Press Release
Based on Activision's award-winning Skylanders franchise, Skylanders Battlecast is a new, free-to-play mobile card game where players build their ultimate deck of cards, master strategic card combinations and use them in never before seen battles! Starting today, players in Australia and New Zealand can head to retail stores to purchase physical card packs to begin their epic journey to become a champion of Skylands.
For the past few months the app has been in a soft launch with the developers still actively adding new content, for example just this past Wednesday they completely overhauled how you progress through the story missions and added even more ways to earn new cards. The game isn't quite 100% complete just yet but it is certainly shaping up well.
Quote: Press Release
Activision assembled a team of experts across video game design, physical card game design, pro card players and top card artists to develop Skylanders Battlecast. Unlike traditional trading card and mobile battle games, Skylanders Battlecast offer fans impressive graphical fidelity in the form of a 3D-rendered gameplay experience that is incredibly fun and highly strategic.
If the dates provided by various different international distributors are correct at the latest we should see Skylanders Battlecast getting its full release in North America and Europe by the end of May.
To talk with others playing, make sure to check out our
message board
for the game.
5:58 PM - Tuesday the 18th of August, 2015 - by dark52
The mystery of the missing cards has been solved with the announcement of
Skylanders Battlecast
, a brand new card battling game for mobile devices that can make use of digital cards you can buy in-game and physical cards that you can purchase at retail.
Quote: Press Release
For Skylanders Battlecast, players can purchase physical card packs at retail, as well as digital card packs in-game. Players will experience a magic moment by scanning cards with their mobile devices and watching them come to life. Additionally, fans can scan two character cards to create animated duels in which players can physically interact with the characters.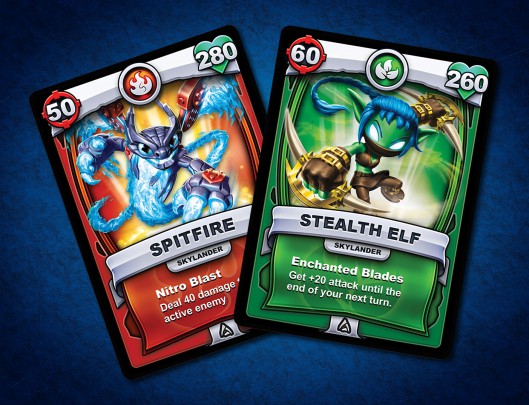 The game is due out sometime in 2016 and will be available for "free" from the App Store, Google Play, and the Amazon Appstore. Pricing for the cards has not been revealed.