4:54 PM - Tuesday the 12th of March, 2019 - by dark52
A patch was released today for the
Spyro Reignited Trilogy
which addressed several major requests for additions or changes. Most notably it has added subtitles to the areas of the games that didn't have them, added a toggle for motion blur, and reportedly fixed several progression blocking bugs.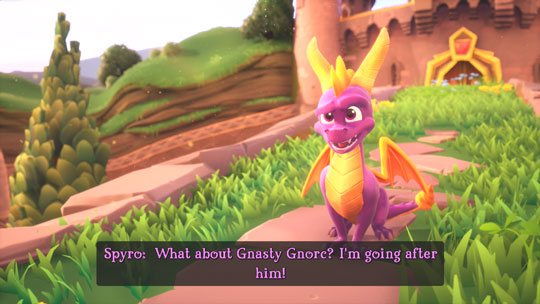 The full patch notes are as follows:
Quote: Activision Support
SUBTITLES



Added subtitles in all languages (across all three games) for previously unsupported cinematics, including:

Character headers to identify active speakers

Succinct line splits for readability

Colored text for improved character association in most languages

Subtitle on/off toggle added under the Options menu

MOTION BLUR

Added an option to toggle motion blur on/off under the Options → Camera menu

BUG FIXES

Fixed progression and completion bugs impacting Wizard Peak, Hurricos, Fracture Hills, Lost Fleet, Fireworks Factory, and Charmed Ridge

Fixed camera bugs in Sgt. Byrd's Base and Dino Mines

Stability improvement fix in Spider Town

Additional misc. bug-fixes and improvements impacting Glimmer and Ripto's Arena
Comments


Please login or register a forum account to be remembered automatically.