News Archive - February 2015
6:21 PM - Tuesday the 10th of February, 2015 - by dark52
Thanks to the ever eagle-eyed
myskylanders.de
we now have a detailed arrangement of the new toys that make up Wave 4 of
Skylanders: Trap Team
. This new selection of toys is apparently scheduled for release in Europe either at the end of February or in the middle of March.
Core Skylanders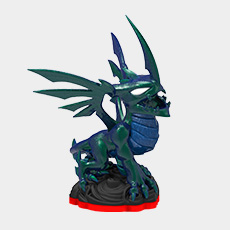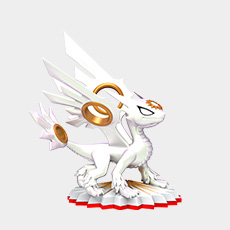 Blackout, Spotlight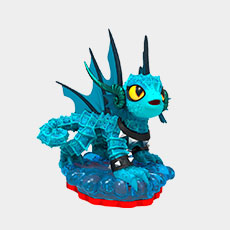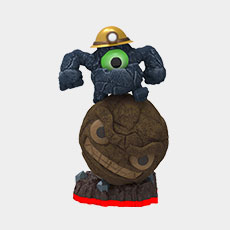 Echo, Rocky Roll
Wave 4 will also bring to US retail the singles for Bat Spin and High Five who were a part of Wave 3 elsewhere.
Trap Masters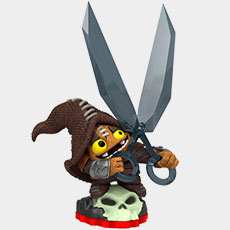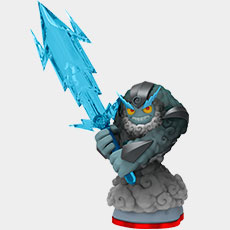 Short Cut, Thunderbolt
There are also single releases for the new Dark and Light Trap Masters Knight Mare and Knight Light. This will allow you to access the Dark/Light Elemental Gates without having to buy the full Expansion Packs.
Mini Skylanders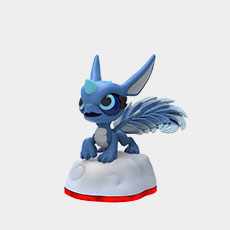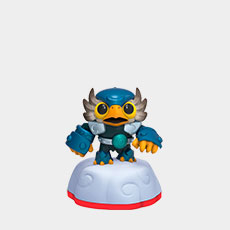 Breeze and Pet-Vac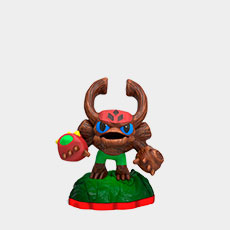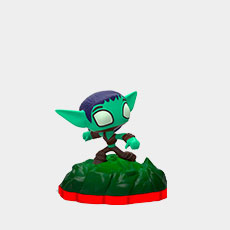 Barkley and Whisper Elf
Traps





Air Sword, Earth Handstand, Life Sword, Fire Captain's Hat, Undead Captain's Hat





Tech Handstand, Magic Rocket, Dark Sword, Dark Handstand, Light Rocket
There will also be two new Trap Triple Packs. One contains Tech, Fire and Kaos traps, and the other contains Air, Undead and Magic traps.
And in other Skylander release news:
Legendary Bushwhack is apparently
due for release
this very Sunday at Toys R Us. And on
the same day
Nitro Head Rush is due out as well at Target.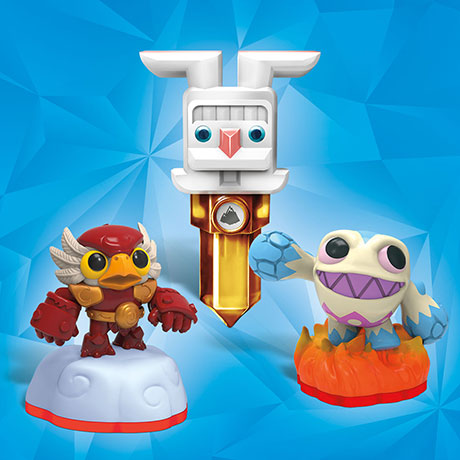 Power Punch Jet-Vac and Eggsellent Weeruptor have been unveiled for an Easter release along with a special looking Earth Handstand trap.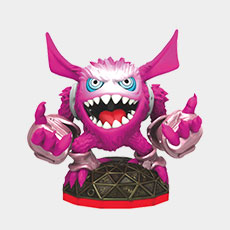 And of course don't forget Love Potion Pop Fizz for Valentine's Day, he's available right now.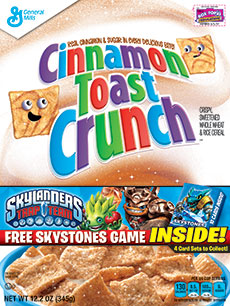 For those of you looking for something more than just the in-game toys, from February 14th in the US specially marked boxes of General Mills cereals (including Honey Nut Cheerios, Cinnamon Toast Crunch, Reese's Puffs, Trix and Lucky Charms) will have a pack of 10 Skystones cards inside that can be used to play a game of Skystones for real! There are four different packs to collect each with two "boss" cards included. See this
forum topic
for sightings and more details on the cards themselves.
January
S
M
T
W
T
F
S
1
2
3
4
5
6
7
8
9
10
11
12
13
14
15
16
17
18
19
20
21
22
23
24
25
26
27
28
29
30
31

February
S
M
T
W
T
F
S
1
2
3
4
5
6
7
8
9
10
11
12
13
14
15
16
17
18
19
20
21
22
23
24
25
26
27
28

March

| S | M | T | W | T | F | S |
| --- | --- | --- | --- | --- | --- | --- |
| 1 | 2 | 3 | 4 | 5 | 6 | 7 |
| 8 | 9 | 10 | 11 | 12 | 13 | 14 |
| 15 | 16 | 17 | 18 | 19 | 20 | 21 |
| 22 | 23 | 24 | 25 | 26 | 27 | 28 |
| 29 | 30 | 31 | | | | |

April

| S | M | T | W | T | F | S |
| --- | --- | --- | --- | --- | --- | --- |
| | | | 1 | 2 | 3 | 4 |
| 5 | 6 | 7 | 8 | 9 | 10 | 11 |
| 12 | 13 | 14 | 15 | 16 | 17 | 18 |
| 19 | 20 | 21 | 22 | 23 | 24 | 25 |
| 26 | 27 | 28 | 29 | 30 | | |

May

| S | M | T | W | T | F | S |
| --- | --- | --- | --- | --- | --- | --- |
| | | | | | 1 | 2 |
| 3 | 4 | 5 | 6 | 7 | 8 | 9 |
| 10 | 11 | 12 | 13 | 14 | 15 | 16 |
| 17 | 18 | 19 | 20 | 21 | 22 | 23 |
| 24 | 25 | 26 | 27 | 28 | 29 | 30 |
| 31 | | | | | | |

June

| S | M | T | W | T | F | S |
| --- | --- | --- | --- | --- | --- | --- |
| | 1 | 2 | 3 | 4 | 5 | 6 |
| 7 | 8 | 9 | 10 | 11 | 12 | 13 |
| 14 | 15 | 16 | 17 | 18 | 19 | 20 |
| 21 | 22 | 23 | 24 | 25 | 26 | 27 |
| 28 | 29 | 30 | | | | |

July

| S | M | T | W | T | F | S |
| --- | --- | --- | --- | --- | --- | --- |
| | | | 1 | 2 | 3 | 4 |
| 5 | 6 | 7 | 8 | 9 | 10 | 11 |
| 12 | 13 | 14 | 15 | 16 | 17 | 18 |
| 19 | 20 | 21 | 22 | 23 | 24 | 25 |
| 26 | 27 | 28 | 29 | 30 | 31 | |

August

| S | M | T | W | T | F | S |
| --- | --- | --- | --- | --- | --- | --- |
| | | | | | | 1 |
| 2 | 3 | 4 | 5 | 6 | 7 | 8 |
| 9 | 10 | 11 | 12 | 13 | 14 | 15 |
| 16 | 17 | 18 | 19 | 20 | 21 | 22 |
| 23 | 24 | 25 | 26 | 27 | 28 | 29 |
| 30 | 31 | | | | | |

September

| S | M | T | W | T | F | S |
| --- | --- | --- | --- | --- | --- | --- |
| | | 1 | 2 | 3 | 4 | 5 |
| 6 | 7 | 8 | 9 | 10 | 11 | 12 |
| 13 | 14 | 15 | 16 | 17 | 18 | 19 |
| 20 | 21 | 22 | 23 | 24 | 25 | 26 |
| 27 | 28 | 29 | 30 | | | |

October
S
M
T
W
T
F
S
1
2
3
4
5
6
7
8
9
10
11
12
13
14
15
16
17
18
19
20
21
22
23
24
25
26
27
28
29
30
31

November

| S | M | T | W | T | F | S |
| --- | --- | --- | --- | --- | --- | --- |
| 1 | 2 | 3 | 4 | 5 | 6 | 7 |
| 8 | 9 | 10 | 11 | 12 | 13 | 14 |
| 15 | 16 | 17 | 18 | 19 | 20 | 21 |
| 22 | 23 | 24 | 25 | 26 | 27 | 28 |
| 29 | 30 | | | | | |

December

| S | M | T | W | T | F | S |
| --- | --- | --- | --- | --- | --- | --- |
| | | 1 | 2 | 3 | 4 | 5 |
| 6 | 7 | 8 | 9 | 10 | 11 | 12 |
| 13 | 14 | 15 | 16 | 17 | 18 | 19 |
| 20 | 21 | 22 | 23 | 24 | 25 | 26 |
| 27 | 28 | 29 | 30 | 31 | | |