11:23 AM - Monday the 12th of May, 2008 - by dark52
More information has been posted on the
Velvet Octopus
page for the upcoming film, due for release Christmas 2009.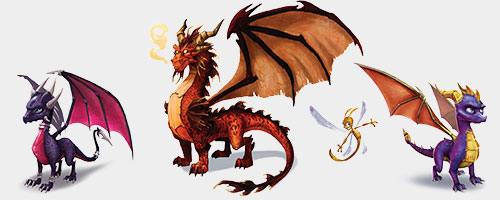 The director of the film will be Mark Dippe (Garfield's Fun Fest, The Reef, Garfield Gets Real) and it is being written by Daniel and Steven Altiere (Dr. Dolittle, Scooby Doo 3, Garfield's Fun Fest).
There is a synopsis of the story which will be very familiar to you if you've played
The Legend of Spyro: A New Beginning
, it's essentially the same but with some minor changes. This is intended to be the first in a franchise of Spyro films.
Comments

This news story has been locked. No more comments can be posted.