9:57 PM - 22/10/2012 - by dark52
Now that
Skylanders: Giants
has been released I have begun writing my
Skylanders Giants Walkthrough
. So far the first five chapters have been covered to help you find all those missing items and collectables.
More will be posted each day so it should be complete very soon.
9:11 PM - 31/05/2012 - by dark52
I forgot to post it before but I recently completed my walkthrough to the console version of
Skylanders: Spyro's Adventure
with the expansion level
Dragon's Peak
. I have also now finished off the
3DS
guide to the same adventure pack.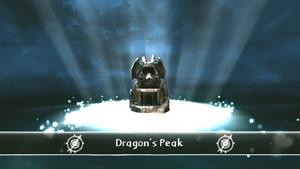 And with E3 2012 just next week (June 5th-7th), expect news about the upcoming sequel,
Skylanders: Giants
, some time soon.
3:03 PM - 01/04/2012 - by dark52
Just to let you know, the new limits mentioned in the previous news post have now been activated. The PM Inbox is now limited to 500, the Sent folder only records the last 100 PMs sent, and Guestbooks are trimmed to the 500 newest posts.

And as a reminder, if your inbox is still over 500 messages on the 1st of May the oldest messages will be deleted to reduce you to 500.