Skylanders: Cloud Patrol
An iOS/Android game based around the recent console game Skylanders: Spyro's Adventure.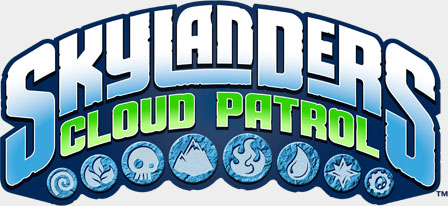 April 5th, 2012
Story
A minor sidestory, the Skylanders fight escaped trolls to restore order to Skylands.
SOUND THE ALARMS! THE TROLLS HAVE ESCAPED!!

Join TRIGGER HAPPY and the rest of the SKYLANDERS as they patrol the Skylands for escaped trolls! Grab your favorite Skylander and take to the skies in your flying gunship to put those troublesome trolls in their place - Skylanders style.
Characters
You can use all your Skylanders, but instead of a Portal of Power you currently need to use their Web Codes to unlock them in the game.
Platforms
The game is available on iOS devices and is compatible with iPhone 3GS, iPhone 4, iPhone 4S, iPod touch (3rd generation), iPod touch (4th generation) and iPad. Requires iOS 4.3 or later.
It is also now available on the Kindle Fire with exclusive in-app purchases.
---
Comments
All off-topic comments will be deleted. Please do not use the comments system for conversations, instead use the provided forums for the game.
Please login or register a forum account to post a comment.